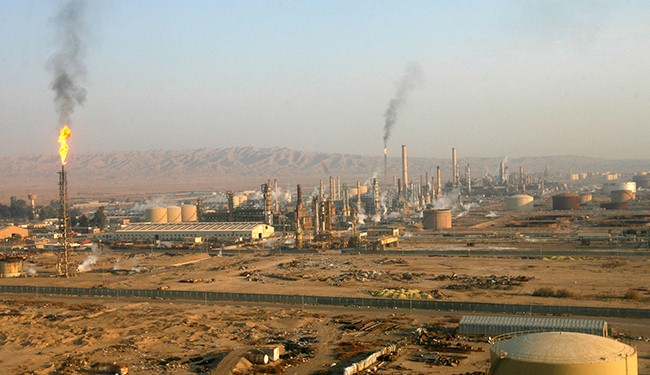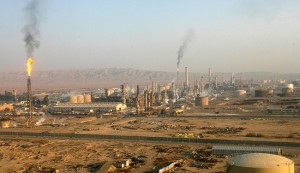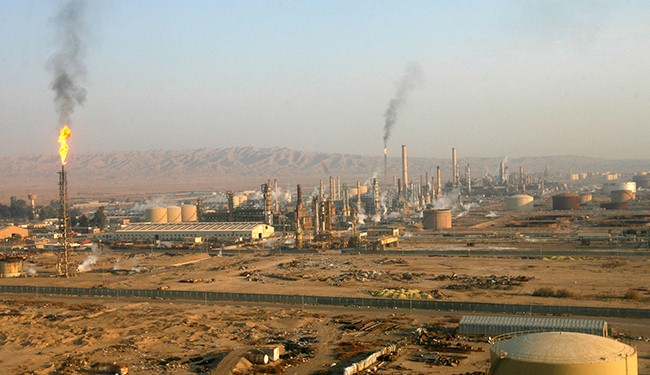 Iraqi security forces have repelled terrorists targeting the country's main oil refinery and regained partial control of a city near the Syrian border.
The chief military spokesman, Lt. Gen. Qassim al-Moussawi, said on Wednesday that government forces repelled an attack by militants on the country's largest oil refinery at Beiji, some 250 kilometers (155 miles) north of the capital, Baghdad.
Al-Moussawi said at least 40 militants were killed in fighting there overnight and early Wednesday.
A video footage posted online shows smoke billowing in the background from an area near the refinery. Another clip uploaded by the ISIL shows its heavily armed terrorists arriving in the town, waving black flags out of cars.
The refinery is the largest in Iraq and processes 300,000 barrels a day, providing oil for most of the northern region of the country.
The UN has voiced concern the escalating conflict is threatening Iraq's territorial integrity.
"Right now, it's life-threatening for Iraq but it poses a serious danger to the region," UN envoy to Baghdad Nickolay Mladenov said on Tuesday.