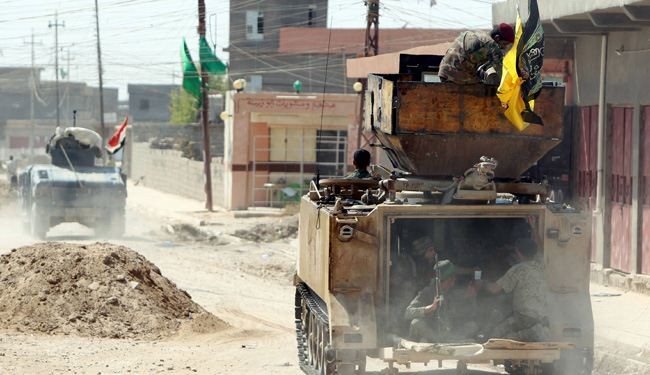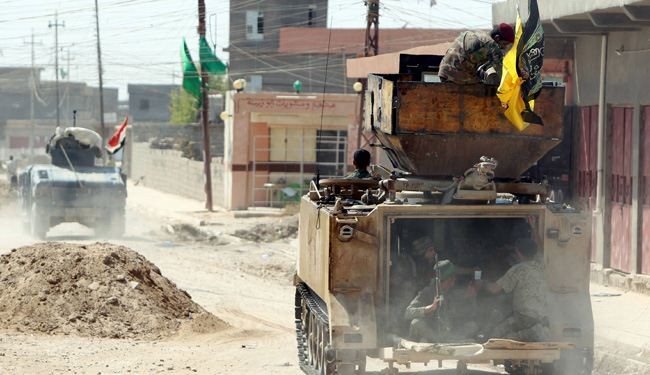 Iraqi forces recaptured the strategic oil town of Baiji Friday in a significant victory over the Islamic State group, as the UN accused the jihadists of crimes against humanity in neighboring Syria.
Baiji is the largest town to be retaken by government troops since IS-led militants overran much of Iraq's Sunni Arab heartland in June in their bid to create an Islamic "caliphate".
The northern town, which had been out of government control for months, is located near Iraq's main oil refinery on the main highway to the IS-held second city of Mosul.
Its recapture further isolates militants farther south in the city of Tikrit, hometown of executed dictator Saddam Hussein, although IS still controls som parts of Iraq as well as swathes of Syria.
"Iraqi forces were able to regain complete control of the town of Baiji," Ahmed al-Krayim, the head of the Salaheddin provincial council, told AFP.Soldiers, police, Shiite militiamen and tribesmen were all involved in the operation to retake Baiji, and are now pushing farther north, Krayim said.
"Iraqi forces are on their way to the Baiji refinery," north of the town, where security forces have held out against repeated terrorist attacks, he said.Breaking through to the massive refinery would be another significant win for the government in Baghdad.
The operation to retake Baiji began more than four weeks ago when security forces and pro-government fighters started advancing towards the town from the south, slowed by bombs militants had planted on the way, and finally entered on October 31.
The nearby Baiji refinery once produced some 300,000 barrels of refined petroleum products per day, meeting 50 percent of the country's needs, but it would take time before it could be brought back online.
The town's recapture was marred by a suicide bombing Friday that targeted a military command headquarters set up at Tikrit University, south of Baiji, killing at least four people, army officers said.
First major shakeup of Iraqi military
Iraq's prime minister on Wednesday ordered his first major shakeup of his military since taking office three months ago, relieving 26 army officers from their command and retiring 10 others.
Haider al-Abadi said the changes were "not aimed at directly punishing anybody" but at "improving the military performance."
Under Iraq's constitution, al-Abadi holds the post of General Commander of the Armed Forces.
Iraqi federal government and the Kurdish regional government reach a deal
The Iraqi federal government and the Kurdish regional government in northern Iraq have reached an agreement Thursday over longstanding oil and budget disputes that for months have created a rift between the two sides.
The government in Irbil, the capital of the semi-autonomous Kurdish region, agreed to sell 150,000 barrels of oil per day to the federal government in return for a one-time payment of $500 million, the Kurdish government said in a statement on its official website.
UN hails 'important' step in Baghdad-Kurd row.An initial deal between Iraq's autonomous Kurdish region and Baghdad aimed at resolving long-standing budget and oil disputes is "a very important first step," the United Nations said on Friday.