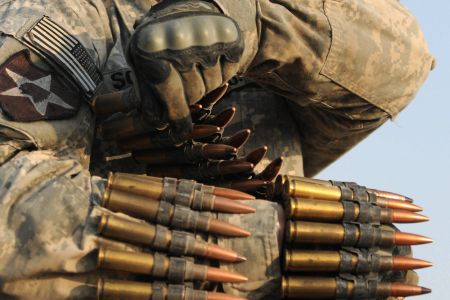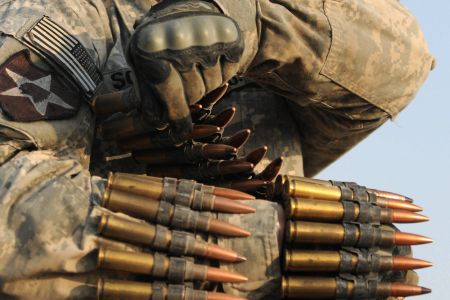 The last US combat brigade has left Iraq in line with Washington's plans to implement a complete withdrawal from the war-torn country in the near future.
The 4th Stryker Brigade, 2nd Infantry Division departed for neighboring Kuwait on Thursday.
"The combat troops have finished moving," said Captain Russell Varnado at a Kuwait-based US base.
"The troops are transitioning now. They are scheduled to go back home soon."
The US started and led the Iraqi invasion in 2003 based on allegations that Iraq harbored weapons of mass destruction (WMD). Later findings, however, proved that the country was not in possession of WMD, and that US officials who rallied support for the Iraqi invasion knew about it.
Iraqi civilians, meanwhile, bore the brunt of the violence, as militancy took grip of the country in reaction to the long-drawn US presence in Iraq.
Examples of such attacks and the damage inflicted on the civilian population included the two American attacks on Fallujah in central Iraq in 2004.
Recently, a study, titled "Cancer, Infant Mortality and Birth Sex-Ratio in Fallujah, Iraq 2005-2009," revealed that the toxic trail left by the American onslaughts have proved deadlier than the US attack on the Japanese cities of Hiroshima and Nagasaki when they were targeted by atomic bombs in 1945.
Over one million Iraqis have died during the invasion, says California-based investigative project, Project Censored.
The operations, on the other hand, claimed the lives of nearly 4500 American soldiers.
Thursday's withdrawal has left some 56,000 troopers stationed across Iraq, 6,000 of whom are to pull out by September 1.
The rest of the American servicemen, who will remain beyond that date, are supposed to establish a permanent mission, despite Washington's clams that it plans to fully terminate its military involvement by the end of next year.
They are reportedly slated to serve with an open-ended active duty in the Balad and al-Asad airbases respectively in north and west of Baghdad, the Victoria base in the capital, situated near Baghdad International Airport, as well as the Nasiriyah base south of the country.