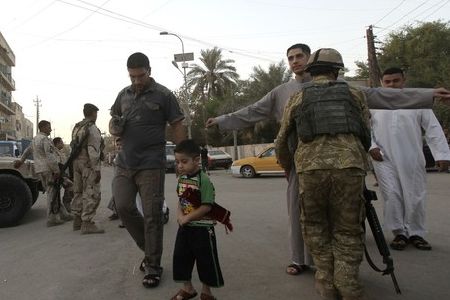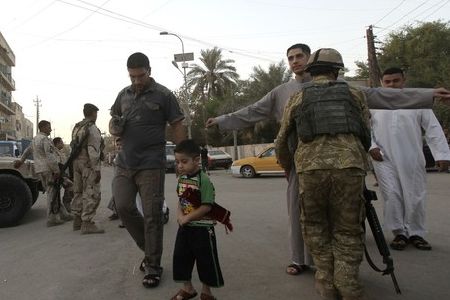 One person has been killed and 10 others injured in militant attacks in Iraq as security is tightened ahead of the Muslim holiday, Eid al-Adha.
Two bomb blasts rocked the Iraqi capital of Baghdad on Sunday, leaving an Iraqi civilian dead and nine others injured, the Aswat al-Iraq news agency reported.
An employee of the Property Dispute-Settling Commission in central Baghdad was killed when an explosive device targeted his car. The explosion also wounded one of his companions and three civilians who happened to be near blast site.
Five additional civilians were injured in a separate bomb attack that took place near Ibn al-Haitham Education College in the northern sector of the capital.
In still another incident, in the northern province of Nineveh, two civilians were injured in a bomb blast near an Iraqi army base in Miraab al-Shama, which is located in the eastern sector of the provincial capital, Mosul.
The incidents come as the violence-wracked nation braces for potential terror attacks during the upcoming Muslim feast of sacrifice, a holiday, which will take place between November 16 and 21.
Authorities in Baghdad are set to tighten security to protect citizens and visitors, alike, and guarantee the safety of all roads leading to religious and tourist sites.
On Sunday, Iraqi army forces discovered a number of Grad rockets near the Taq-i Kisra in Wassit province's al-Mada'in area. They also seized a cache of munitions weighing 1,500 kilograms, four home-made bombs and mortar shells.
During an overnight raid on Saturday, more than a dozen rockets, including surface-to-air ones, were seized in the town of al-Aziziya, which is located north of al-Kut.
Al-Kut, the capital of Wassit province, is located 161 kilometers (100 miles) southeast of Baghdad.