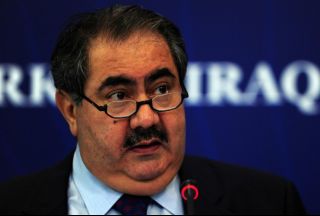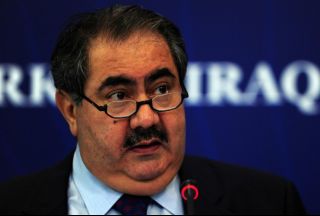 Baghdad has criticized Ankara for launching a military incursion into northern Iraq to attack the positions of the Kurdistan Workers' Party (PKK) militants.
"No country should resort to unilateral action. Unfortunately this has not been observed," Iraqi Foreign Minister Hoshyar Zebari was quoted by AFP as saying on Sunday.
Over the past two days, the violence initiated by the PKK has claimed the lives of 12 Turkish soldiers. The military responded by cross-border air and ground attacks in the northern Iraq, where some 2,000 militants are reportedly hiding, killing 15.
The PKK, perceived by much of the international community as a terrorist organization, launched its armed campaign against Ankara in 1984, as part of a quest to establish an independent Kurdish state in southeastern Turkey. More than 45,000 people have lost their lives ever since.
Zebari, however, said that the aerial attacks were "definitely a violation of Iraqi independence, sovereignty and good neighborly relations."
Sedat Laciner, the head of the International Strategic Research Organization, a Turkish think tank, says that Mossad agents and Israeli military's retirees had been sighted providing training to PKK militants in the Iraqi Kurdistan.
Laciner said Tel Aviv does not have a positive perception of Turkey's ruling Justice and Development Party — led by Prime Minister Recep Tayyip Erdogan.
"The PKK is a mere contractor for Israel to serve that purpose," he was quoted by Turkey-based English-language newspaper Today's Zaman.