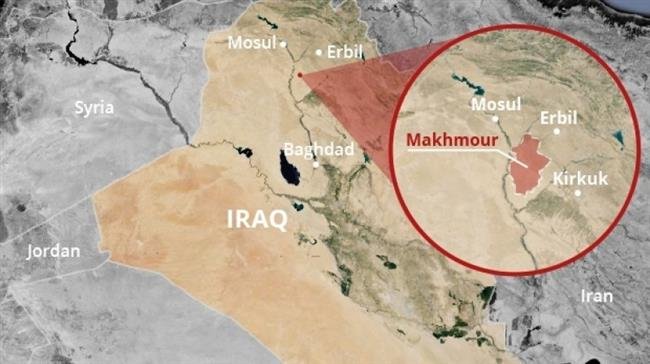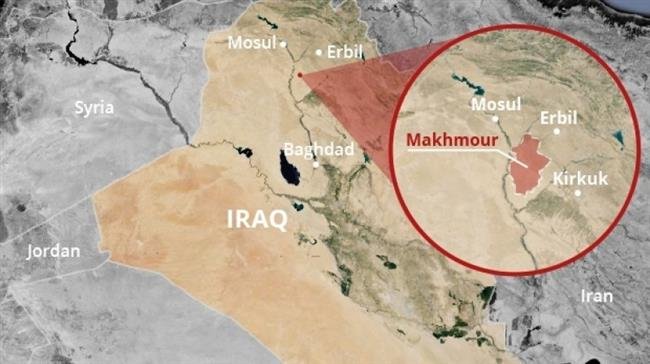 The Iraqi Foreign Ministry has summoned the Turkish ambassador to Baghdad over Ankara's latest airstrikes against Kurdish militants in northern Iraq, expressing its protest at repeated violations of its airspace.
Baghdad said the Turkish military's Thursday airstrikes were unacceptable "on all levels" and violated its sovereignty and the security of its citizens.
"The ministry denounces the actions of Turkish aircraft that violate Iraqi airspace and target several sites… in northern Iraq, which caused loss of life and property," it said in a statement.
The Turkish military said in a tweet on Friday it had killed eight militants from the outlawed Kurdistan Workers' Party (PKK) in airstrikes targeting the Zap, Hakurk and Haftanin regions of northern Iraq.
"Last night we carried out operations in northern Iraq. This operation we carried out was in opposition to the hostile activities against our national security, along our border line in Sinjar and the outskirts of Makhmur," Turkish President Recep Tayyip Erdogan said Friday, vowing that "there will be more to come."
"Why? Because, if there is a threat toward us from those areas — and yes there is — then they [the US] should eliminate those terrorists from that area. If they don't, we will do it."
He also referred to a Thursday "attack from Tal Afar against Turkish soldiers in Afrin" and said it showed "how accurate our decision was."
"This attack proved that the terrorists who were piling up on our border, would eventually target us. It is known that the USA has 22 bases in the region and more than 20,000 trucks of weapons and tools which have been sent to those locations," he added.
"To whom were those weapons sent? To the PKK, to PYD, to YPG. Whenever we capture those things [weapons], we see clearly who sent those things, from where, and for what purposes," Erdogan said, referring to Kurdish militant groups by their acronyms.
Turkey regularly carries out airstrikes against PKK targets in northern Iraq. The militants regularly clash with Turkish forces in the Kurdish-dominated southeast of Turkey, which is attached to northern Iraq.
Turkey, along with the European Union and the United States, has declared the PKK a terrorist group and banned it. The militant group has been seeking an autonomous Kurdish region since 1984.
A shaky ceasefire between the PKK and the Turkish government collapsed in July 2015. Attacks on Turkish security forces have soared ever since.
More than 40,000 people have been killed during the three-decade conflict between Turkey and the autonomy-seeking militant group.
Over the past few months, Turkish ground and air forces have been carrying out operations against PKK positions in the country as well as in northern Iraq and neighboring Syria.
The Turkish president on Friday said Ankara will send its forces to the Syrian town of Manbij if the United States does not remove the Kurdish People's Protection Units (YPG) militia from the area.
"Manbij is a place where Arabs live, but they have surrendered the area to the terror organization. Now we are saying that you should cleanse, remove them, or else we will enter Manbij. I am speaking very clearly," he warned.
Turkey considers the YPG a terrorist organization and an extension of the outlawed YPG.
Turkey has been infuriated by US support for the YPG, which forms the backbone of the so-called Syrian Democratic Forces (SDF), an anti-Damascus alliance of predominantly Kurdish militants.