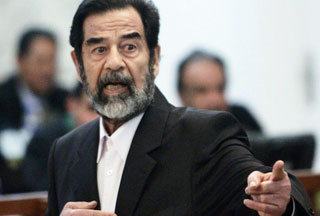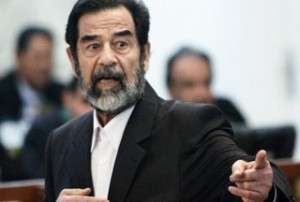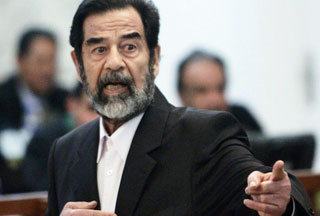 The Iraqi electoral watchdog committee says it will soon publish evidence against the candidates who were barred from the upcoming polls for links to the outlawed Baath Party.
The head of Iraq's Justice and Accountability Committee (JAC) Ali al-Lami said, "We have already decided to release these documents this week," AFP reported.
The Iraqis are gearing up for the country's March 7 parliamentary elections that are viewed as a barometer for the reconciliation among the country's diverse political factions.
The committee has barred more than 500 candidates from the event, charging them with associations with the notorious Baath Party that was led by the executed Iraqi dictator Saddam Hussein. The party is infamous for enforcing Saddam's ruthless rule over the country, which included mass killing of dissidents, chemical bombings against Kurdish towns and execution of suspected opponents.
Al-Lami added, "The most important thing is to release the information before the election."
He, however, said that preparations for the release of the documents may take some time as they were "having some problems with the candidate Saleh al-Mutlaq," — the head of the National Dialogue Front, a Sunni Arab-led Iraqi political faction and among the most prominent figure charged with Baathist connections.
JAC, Al-Lami added, had evidence, in the form of confessions from detainees and arrested suspects, that Mutlaq had financially supported armed groups that had carried out killings of Iraqi citizens.
The US has criticized the disqualification of candidates with Baath Party links and made major efforts to pressure the Iraqi Government against the move.
The Iraqi Prime Minister Nouri al-Maliki insisted in a Press TV interview on Saturday that those who have attempted to bring the Baathists back into the Iraqi political process are not friends with Iraq.