Iraq
Iraq urges further cooperation to fight ISIL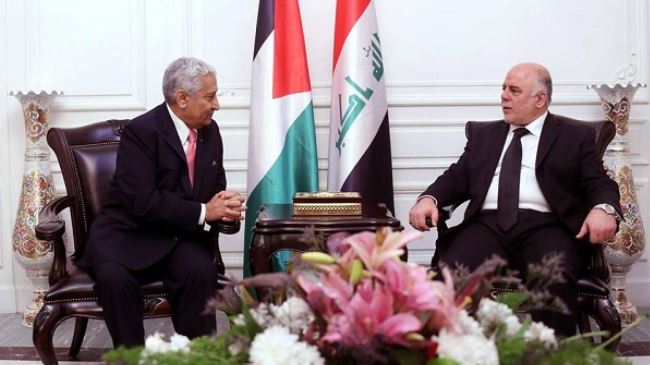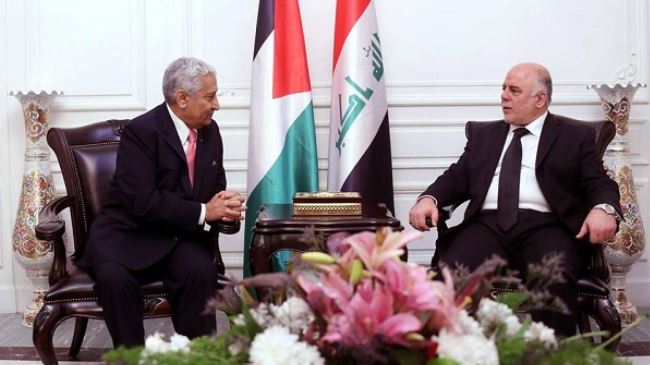 Iraqi Prime Minister Haidar al-Abadi has called on the international community to work closer with Baghdad in the fight against the ISIL Takfiri group.
"There is need for further cooperation to fight the ISIL group, which still threatens Iraq and the region despite progress by Iraqi security forces," the Iraqi prime minister said while speaking at a joint press conference with his Jordanian counterpart Abdullah Ensour in the Iraqi capital, Baghdad, on Thursday.
"The Iraqi security forces have succeeded in several provinces," Abadi said, adding, "Arming and training by Iraq's allies, including Jordan, will contribute in freeing areas that are still controlled by ISIL militants."
Abadi said the Iraqi security forces plan to regain control of the western province of Anbar, which stretches to the Jordanian border.
"Iraqi security forces are working to secure the border area with the Hashemite Kingdom from its western part in al-Anbar province," Abadi said, adding, "We presently seek to set up joint ventures between the two countries."
"The provinces of al-Anbar and Nineveh are together the last strongholds of the ISIL group in Iraq," Abadi added.
The Jordanian premier confirmed that his country will support Iraq in its fight against the ISIL.
"'We are with Iraq in its war against terrorism. We are with the country of Iraq against those who are trying to sow differences amongst its sons. We are with a united Iraq. We are with an Iraq which is for all its citizens without exception," Ensour said.
The ISIL launched an offensive in Iraq in June and took control of the country's second-largest city, Mosul, before sweeping through parts of the country's Sunni Arab heartland.
The Takfiri militants have been carrying out horrific acts of violence, including public decapitations, against all Iraqi communities such as Shias, Sunnis, Kurds, and Christians.