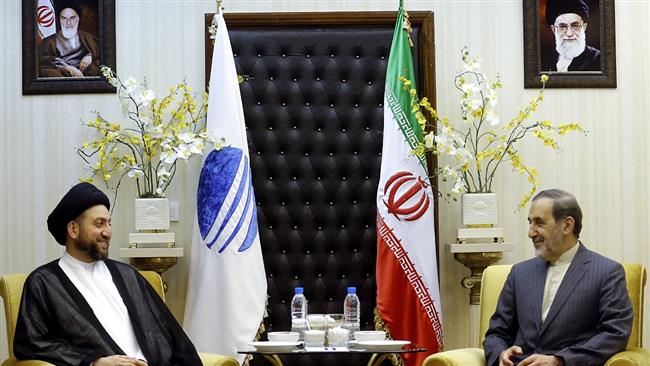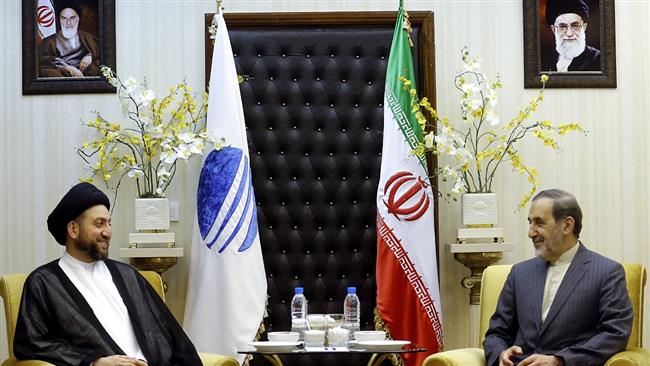 A senior adviser to Leader of the Islamic Revolution Ayatollah Seyyed Ali Khamenei says some regional states fear the prospect of democracy taking root in Iraq and thus setting a model for other Arab nations.
Ali Akbar Velayati, a former foreign minister who advises the Leader on international affairs, made the comments in a meeting with Ammar al-Hakim, the leader of the Islamic Supreme Council of Iraq political party, in Tehran on Monday.
He was remarking on the key victory secured by Iraqi forces last month, when they pushed the Takfiri terrorist group of Daesh out of the city of Fallujah, and the prospect of further victories to follow.
Fallujah had been held by Daesh for more than two years. The terror group started its campaign of terror in Iraq in June 2014.
"What is feared by some reactionary regional states is that democracy finds itself a secure footing in Iraq, causing other Arab countries to start rejecting tribal rule," Velayati said.
"Therefore, the victory of the people and the army under the leadership of religious authority has had a great role in bringing about a transformation in the region and the Arab countries," he added.
The Iraqi military's most important victory against the terrorists ever since they launched their campaign in Iraq has been its liberation of the central city of Ramadi, the capital of western Iraq's Anbar Province, last December.
Baghdad said at the time that the army would use Ramadi's liberation as a "launch pad" to free Mosul, Iraq's second-largest city, and the headquarters of Daesh in Iraq.
A potential recapture of Raqqah in Syria and Mosul in northern Iraq is seen as the ultimate blow to Daesh. In Iraq, armed fighters have edged as close as 30 kilometers (18 miles) to Mosul, the capital of Nineveh Province.
Iraqi Prime Minister Haider al-Abadi has pledged to rid the entire country of Daesh by the end of 2016.
Velayati, however, said Fallujah was strategically more important than Mosul and voiced hope that Mosul be freed of terrorist presence over the upcoming months, too.
Opining on the trend of victories, he said, "What we interpret from the developments in Iraq is that the country is indubitably the most important Arab country concerning the capacity it holds."
He said the Americans created Daesh, adding, "They did not get anything out of this parasite. The Iraqi people and army joined hands, with the assistance of the religious authority, and recaptured Fallujah, thus breaking Daesh's back."