Iraq
Iraq war against Daesh left 18,000 people dead, minister says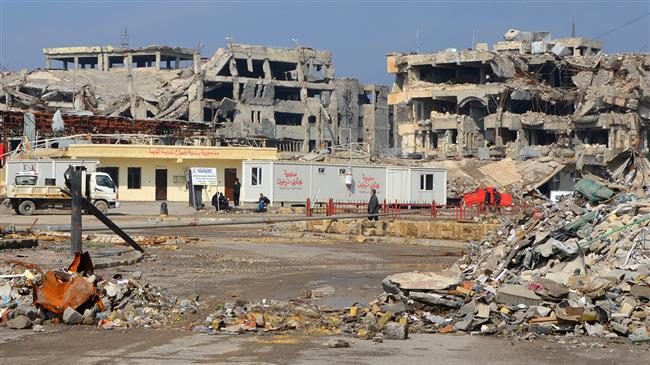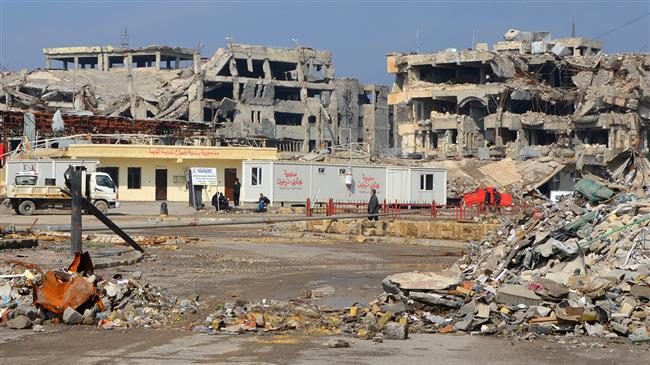 Iraqi Foreign Minister Ibrahim al-Jafari says the war with the Takfiri Daesh terrorist group has killed 18,000 people since 2014.
Jafari said at a news conference on Wednesday that 36,000 people were also injured since the terrorist group began a terror campaign in Iraq in 2014.
He said the pledges made at an international aid conference to reconstruct Iraq were less than the amount needed.
The Kuwaiti capital is hosting an international conference aimed at raising funds for reconstructing the war-torn country.
World leaders and senior politicians attended the event, dubbed the Kuwait International Conference for Reconstruction of Iraq.
Speaking at the same press conference, UN Secretary General Antonio Guterres hailed the conference "an enormous success".
Iraq is seeking $88.2 billion in aid from donors to fund its reconstruction efforts.
Daesh unleashed a campaign of death and terror in Iraq in 2014, overrunning vast swathes in lightning attacks. Iraqi army soldiers and allied fighters then launched operations to eliminate Daesh and retake lost territory.
It took over three years for Iraqi armed forces to fully liberate the country's territory from the clutches of Daesh terrorists.
Iraqi Prime Minister Haider al-Abadi declared victory over the Takfiri outfit in December 2017.