Iran
Iraq
Middle East
North America
Iraq 'will not allow US to use its territory to attack Iran'
Iraq's ambassador to Moscow says Iraq will not allow the United States to use Iraqi soil to launch attacks against Iran, as Washington ratchets up tensions with Tehran.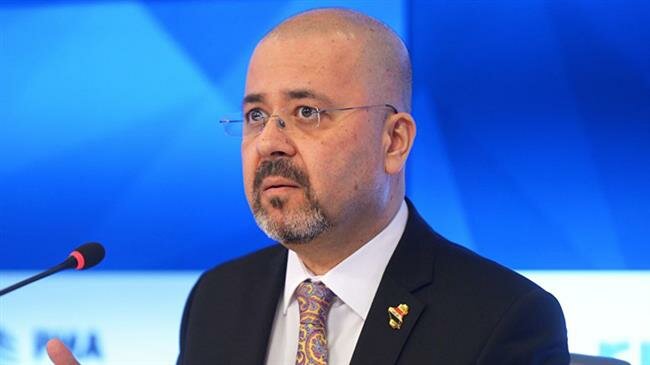 Asked about Iraq's stance on the growing tensions in the Middle East, Haidar Mansour Hadi told a press conference in Moscow on Wednesday that Iraq "does not want a new devastating war in the region."
"Iraq is a sovereign nation. We will not let [the US] to use our territory," he said, echoing earlier remarks by Iraqi Prime Minister Adil Abdul-Mahdi.
Hadi also stressed that Baghdad could use its close relations with both the US and Iran to ease tensions between the two sides.
"Iraq made it clear that we want to be part of a solution and not part of the problem," he said.
The US has recently built up its military presence in the region over what it calls an Iranian threat to American troops and interests. It has sent an aircraft carrier strike group, a squadron of B-52 bombers, and a battery of patriot missiles to the region.
Last week, US Secretary of State Mike Pompeo claimed that the US administration had received intelligence related to "Iranian activity" that put American facilities and service personnel at "substantial risk." Other senior officials within the US administration itself as well as other countries have however dismissed that claim.
Furthermore, The New York Times reported on Monday that hawkish US officials, led by National Security Adviser John Bolton, had presented President Donald Trump with a new military plan aimed at Iran, which would see Washington deploy 120,000 troops to the Middle East, although Trump later seemed to dismiss that report.
Earlier, Iraqi Prime Minister Abdul-Mahdi had said that there were indications that "things will end well" between Iran and the US, without explaining.
Still later, the US State Department on Wednesday ordered the departure of non-emergency government employees at both the American Embassy in Baghdad and the consulate in Erbil.