Iraq
Iraqi Airstrikes Kill Dozens of ISIL Terrorists in Anbar Province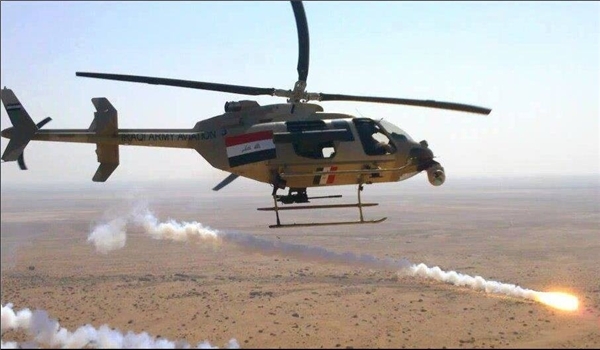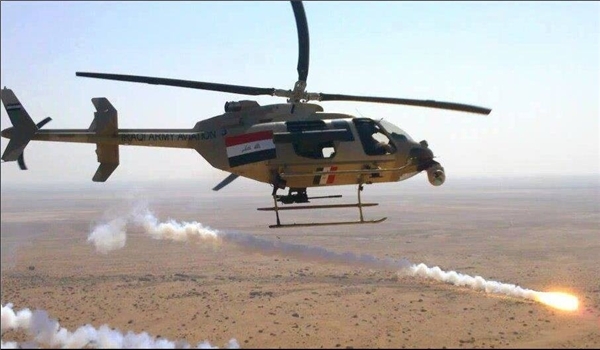 The Iraqi air force has killed scores of terrorists of the Islamic State of Iraq and the Levant (ISIL) in seven airstrikes in two strategic regions in the Western parts of the country, the defense ministry announced in a statement on Saturday.
A sum of 38 terrorists were killed during Iraq's airstrikes on Barwanah and Al-Khafajia regions in Al-Anbar province in Western Iraq on Saturday, the statement said.
Ten of those killed in the raid were foreign Arabs and four snipers were also among the killed militants.
Five vehicles of the militants were also destroyed during the airstrikes in Al-Anbar province.
Last week, the Iraqi security forces, backed by the air force, foiled an attempt by the ISIL terrorists to storm into Anbar province from the direction of Kurma, Saqlawiyah, and Fallujah.
"Large numbers of the ISIL terrorists were killed during the attack, including the so-called "Emire" within ISIL ranks, named Ayad Mahal," leader of Kurma Sahwa forces Mahmoud al-Murdi said.
Mahal was an officer within the Iraqi former regime's intelligence department, and he had previously escaped from Abu Ghraib prison as well, al-Murdi added.