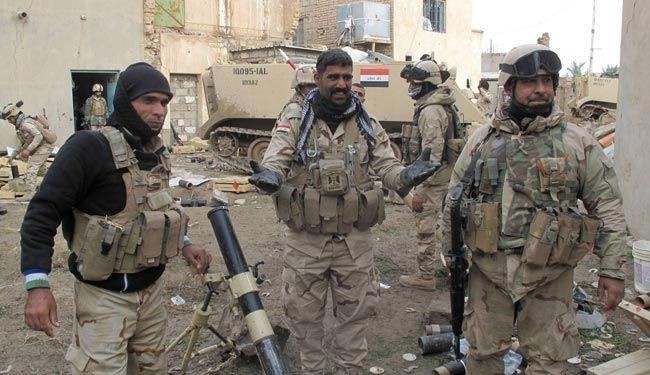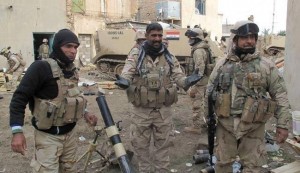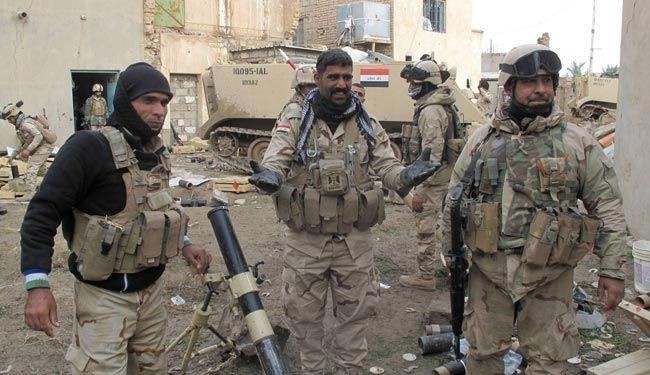 Iraqi armed forces have killed over 60 ISIL terrorists and destroyed more than 70 of their vehicles in the latest operation in Tikrit.
Citing statements by Governor of the Salahuddin Province Ahmed al-Jebouri, an al-Alam correspondent reported Sunday the Tikrit operation was carried out by an Iraqi armored unit comprising tanks and armored vehicles.
According to the dispatch, Iraqi military operations in Tikrit and the Salahuddin Province remains in progress and thy key regions of the province are under army control.
Following their offensive on Tikrit, the capital of Salahuddin Province, Iraqi armed forces approached the governorate building as well as other government installation in the city from four different directions and re-established control over them.
The Iraqi is now engaged in flushing out terrorist elements from other parts of the embattled city and has urged residents of Tikrit to stay indoors until the purging operation comes to an end.
Al-Alam reporter further reports that all regions of the area except al-Sharqat and Beiji are entirely under the control of Iraqi armed forces as army units are preparing to move into these localities as well.
Meanwhile, Iraqi forces have so far destroyed five ISIL vehicles and killed 10 of the armed insurgents in al-Sharqat while the rest of the Takfiri militants have fled towards al-Anbar.
This is while a combined aerial and ground attack by the Iraqi army has killed at least 40 ISIL terrorist in the key city of Mosul as government's military operations in other areas of Salahuddin Province continues.
Iraqi tribal volunteers are also preparing to provide assistance to government forces in efforts to liberate Mosul and purge the entire area of the ISIL terrorists.