Iraq
Middle East
Iraqi Army fights back in Ar-Rutbah as zionist ISIS sends suicide bombers into battle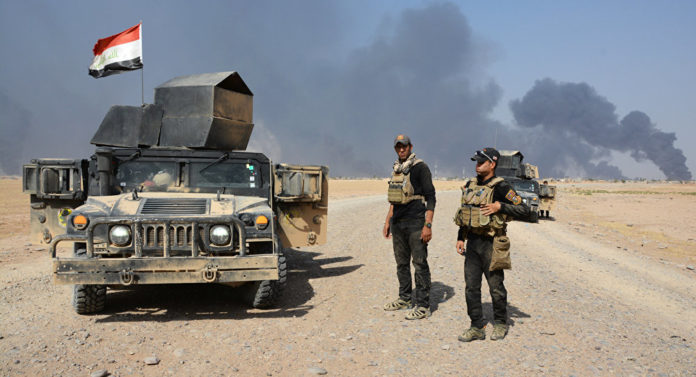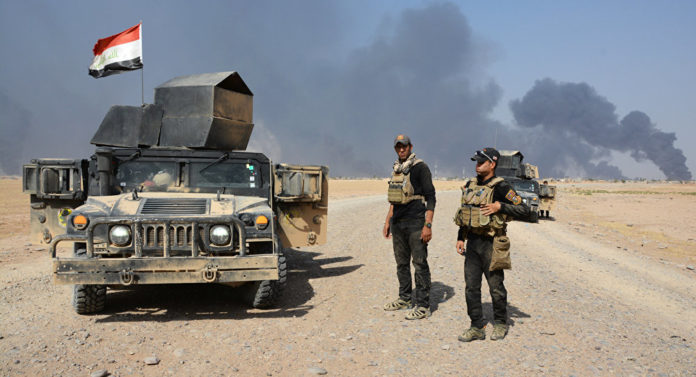 Despite almost losing control of Ar-Rutbah yesterday, Iraqi government troops have retaken half of the city while clashes continued on the streets of Ar-Rutbah today.
During the initial assault yesterday, Iraqi border guards and local pro-government Sunni fighters of the Haditha tribe set up camp and entrenched themselves in the Karabilah neighbourhood while waiting for reinforcements to arrive from the Iraqi Armed Forces.
Amaq Agency claimed the initial thrust and subsequent suicide bombings killed approximately 70 Iraqi troops. Meanwhile, photos emerged on social media showing the dead bodies of several ISIS fighters, suggesting their death toll to be in the dozens as well.
With Iraqi reinforcements yet to arrive, Ar-Rutbah is still witnessing fierce urban warfare.
Meanwhile, ISIS's Amaq Agency also claimed to be assaulting the Kurdish-held city of Sinjar in a move looking to exploit the Peshmerga's dense military presence on the outskirts of Mosul.
A Peshmerga official claimed Kurdish forces had repelled the Islamic State attack on Sinjar earlier today, killing a total of 15 ISIS militants.
This represents the third diversionary Islamic State offensive in just a few days as ISIS forces have attacked Kirkuk, Ar-Rutbah, and Sinjar while trying to fend off the major US-led offensive on Mosul city.