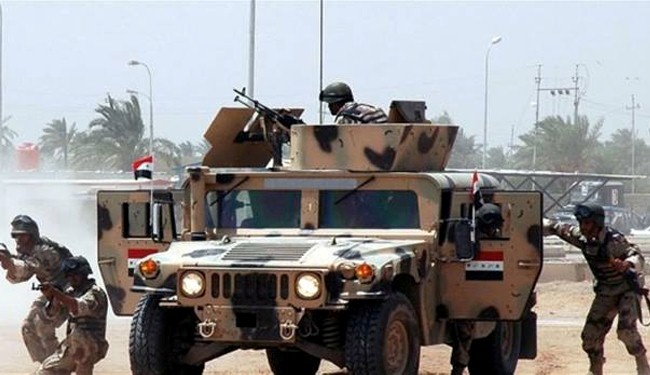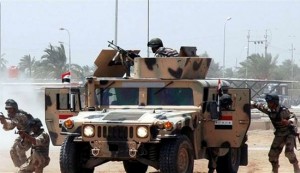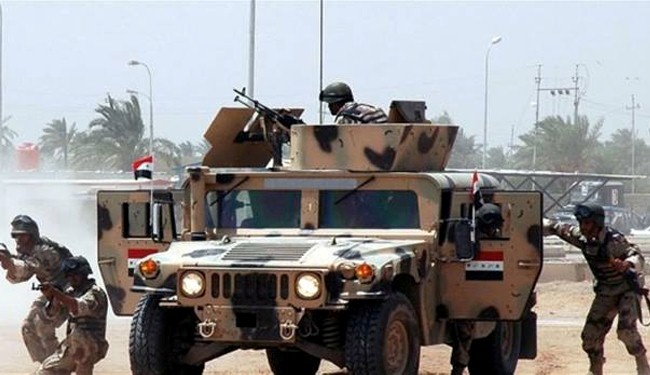 Iraq's army has thwarted a fresh attack by the so-called Islamic State of Iraq and the Levant (ISIL) terrorists on the Baiji oil refinery, killing scores of militants, Iraq's Army Spokesman General Qassim Atta said.
The ISIL terrorists using eleven vehicles had launched an assault on the Baiji oil refinery. Iraqi air force fighters had targeted the terrorists, destroying nine vehicles and killing scores of militants, Atta said during a news briefing on Monday.
Meanwhile Iraqi Special Forces protecting the Baiji oil refinery had engaged in fierce battles with the ISIL militants, killing three militants, including an ISIL commander, and forcing them to flee, Atta added.
In recent days, ISIL militants have launched several attacks on the Baiji oil refinery, but Iraqi forces repelled the assaults, killing scores of ISIL terrorists and pushing them back.
Iraqi forces continue their battle against the ISIL Takfiri group, which is threatening to take its acts of violence to several Iraqi cities, including the capital, Baghdad.
Iraqi Prime Minister Nouri al-Maliki blamed Saudi Arabia and Qatar for the security crisis and growing terrorism in his country, denouncing Riyadh as a major supporter of global terrorism.