Iraq
Middle East
Iraqi Army Kills ISIL Emir in Qaem, Continues Operation against Terrorists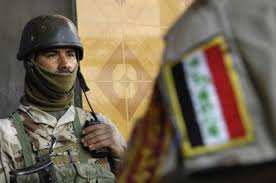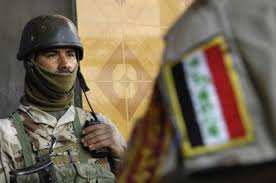 Iraqi army's operations against Takfiri terrorists continued across the country, killing dozens of mercenaries who have been for weeks waging insurgency against the Iraqi government.Iraqi army soldier
Lieutenant General Qassem Ata, the spokesman of the High Command of the Iraqi Armed Forces, announced that the Iraqi army launched an air strike against the so-called Islamic State in Iraq and Levant, killing its Emir in the area of al-Qaem.
Ata added that seven other terrorists of ISIL were killed along with its Emir in al-Qaem.
The Iraqi Lieutenant General also said that the Iraqi army has repelled ISIL terrorists from the area surrounding Baiji refinery.
"ISIL militants who tried to approach the Baiji refinery were crushed. We assure that the refinery has become a graveyard for ISIL coward terrorists," Ata told reporters in Baghdad.
He said that three of ISIL commanders were killed as they were in the vehicles which tried to approach the refinery.
Meanwhile the Iraqi army has carried out an airdrop in the area of as-Siniya, in which the Iraqi forces destroyed dozens of terrorist's vehicles and killed huge number of the insurgents, sources in Salahuddine operations command said.