Iraq
Iraqi army kills senior ISIL commanders in Anbar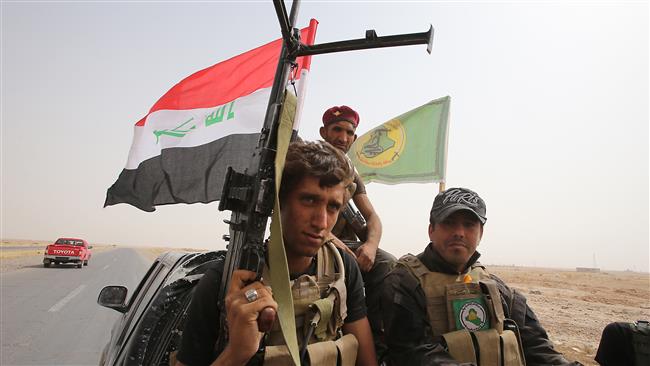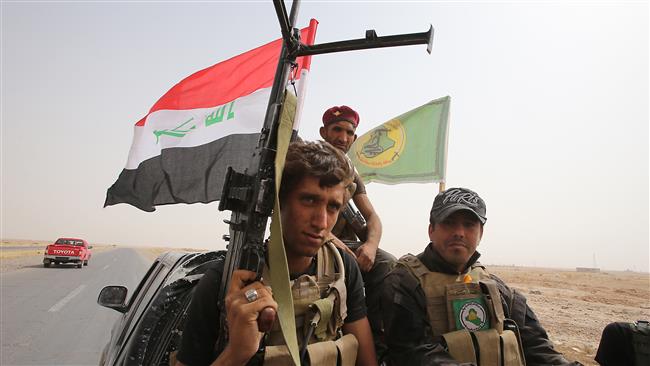 Iraqi army troopers backed by allied tribal fighters have killed two senior commanders of the ISIL militant group during two separate cleanup operations in Iraq's crisis-stricken western province of Anbar.
Commander of the 3rd Battalion of the Iraqi Army's 30th Brigade, Colonel Mahmoud Morzi al-Jumaili, told Arabic-language al-Forat news agency on Saturday that the top-brass ISIL extremist, known by the nom de guerre Abu Abbas al-Khalifawi, and three of his fellow militants were killed as Iraqi forces raided their hideout in the Sajr district of the town of al-Karma, located 48 kilometers (30 miles) west of the capital, Baghdad.
The development came a day after army and pro-government soldiers killed another senior ISIL militant commander, identified as Sobhi al-Yusuf but better known by the alias Betis, and two of his aides during an operation in Karma's central district of al-Rashad.
Meanwhile, Iraqi government forces coupled with members of Popular Mobilization units have managed to thwart offensives by ISIL Takifiris on three districts of the oil-rich northern city of Baiji, located some 210 kilometers (130 miles) north of Baghdad. There were no immediate reports of casualties on either side.
Two Iraqi policemen and as many volunteer fighters also died on Saturday, when a car rigged with explosives went off in Hajjaj district, situated seven kilometers (4.3 miles) south of Baiji.
On Friday, Iraqi army and Popular Mobilization units liberated seven villages across Anbar Province from ISIL terrorists.
Iraqi forces had wrested control of more than 10 major districts in Karma on June 8, and repelled an attack by the ISIL Takfiris on an army headquarters in the town the following day.
The northern and western parts of Iraq have witnessed gruesome violence ever since ISIL Takfiri militants began their march through Iraqi territory in June 2014. Units of army soldiers and volunteer fighters have joined forces and are seeking to take back militant-held regions.