Iraq
Iraqi army liberates two regions en route to Tikrit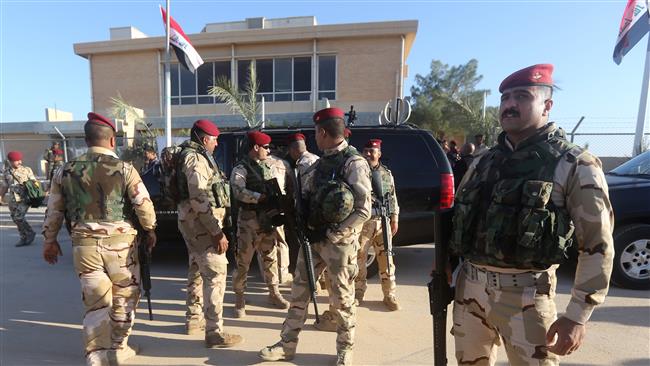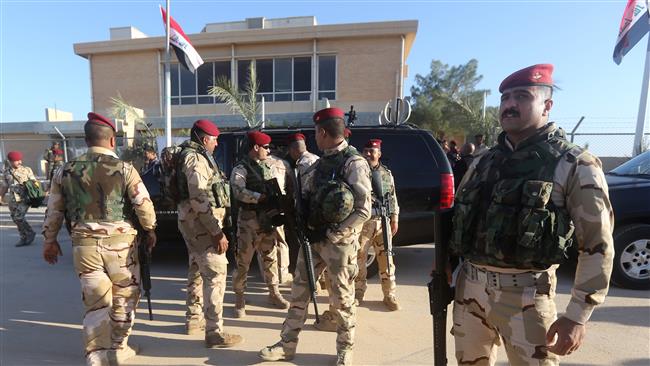 Iraqi forces have liberated two eastern regions formerly controlled by the ISIL terrorists, the Defense Ministry says, as operations are beginning to recapture the major city of Tikrit.
The armed forces, along with volunteers and backed by the air force, managed to recapture the Albubaker and Albuawad regions between the two provinces of Diyala and Salahuddin, the Iraqi Defense Ministry said on its website on Wednesday.
Salahuddin governor Raed al-Jubouri said on Tuesday that more than 5,000 volunteer fighters had arrived on the outskirts of the provincial capital Tikrit as a major operation was beginning to recapture the area.
"More than 5,000 volunteer fighters have arrived in Samarra and Speicher Base; they will take part in the military operation to liberate Tikrit," he told English-language online newspaper Iraqi News. "The military units are ready to declare the beginning of the operation."
"The operation will be managed in accordance with a central plan that will start from several directions," he noted.
The ISIL terrorists, many of whom were initially trained by the US Central Intelligence Agency (CIA) in Jordan in 2012 to destabilize the Syrian government, now control large parts of Iraq and Syria. They have been engaged in crimes against humanity in the areas under their control.