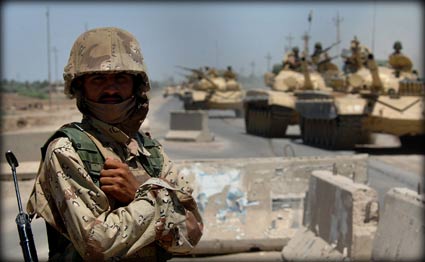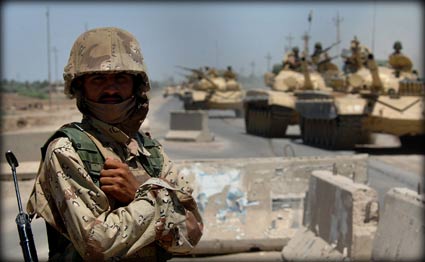 The Iraqi army continued Thursday its operations in the face of the terrorist attacks in different areas across the country.
The Iraqi air force bombarded militants' gatherings in Mosul, northern the country, as the army regained control over the neighborhoods of al-Quds (Jerusalem) and al-Tahrir (Liberation) in the city.
In Anbar, the Iraqi army repelled the ISIL terrorists' attacks, inflicting upon the militants heavy losses.
In Fallujah, the Iraqi army destroyed four of ISIL terrorists' headquarters.
Iraqi forces launched at least four air strikes on militants occupying ousted dictator Saddam Hussein's palace compound in the city of Tikrit.