Iraq
Iraqi Army renews push through Mosul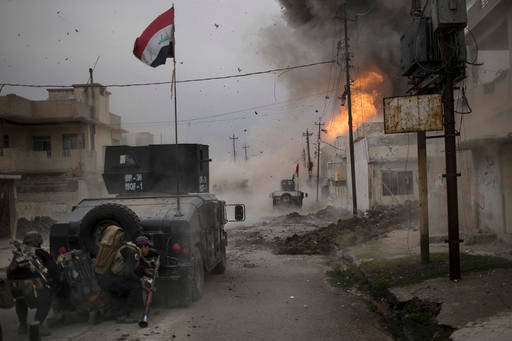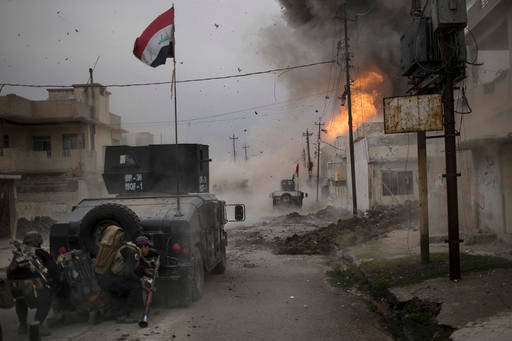 Iraqi assault troops officially entered the Muharibeen neighbourhood in the northeastern part of Mosul city for the very first time in two years. The assault, which follows the capture of the neighbouring Zahraa and Tahrir districts, is being led by the Counter Terrorism Service (CTS), a branch of the Iraqi special forces.
Meanwhile, the Iraqi Army's 16th division arrived in the eastern part of Mosul city to compensate for heavy losses, primarily due to ISIS suicide bombings. These reinforcements will join the CTS, and elements of the 9th Armored Division, amid an ongoing push to reach the heart of Mosul.
On the southern axis, the Iraqi Armed Forces seized control of Qaryat Kaharīz village which now can be used as a launching pad to enter Mosul's southern neighbourhoods.
Meanwhile, the Islamic State launched a major counter-offensive west of Qayyarah in a bid to capture its airfield and cut off the Iraqi Army's supply line to Mosul. Although initially succesful, capturing 6 villages, the Iraqi Army swiftly responded and recaptured all lost sites, leaving the assault thwarted, and resulting in the death and arrest of 51 fighters.
An Iraqi military source informs Al-Masdar News that at least 2800 ISIS fighters have been killed or captured since the campaign to liberate Mosul, dubbed operation "We Are Coming, Nineveh", began on October 16th.
On the other hand, ISIS' Amaq Agency claims 2671 Iraqi and Kurdish troops have been killed during the offensive while 124 VBIED's (suicide trucks) have struck anti-ISIS forces.
Across the border, in Syria, the Kurdish-led Syrian Democratic Forces (SDF) have advanced to within 25 kilometers of another ISIS stronghold, none other than Raqqa, the de facto Islamic State capital.