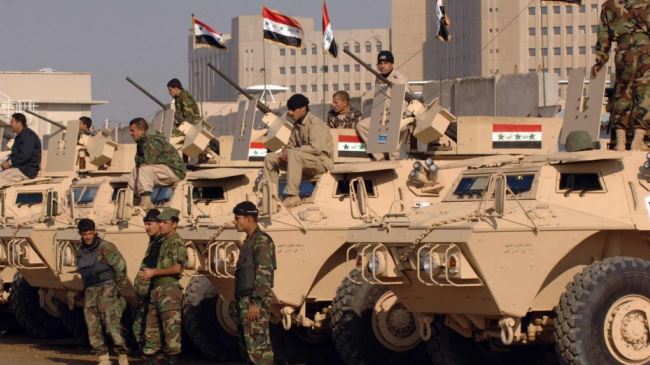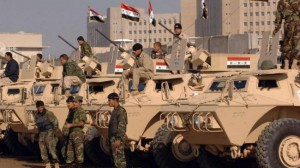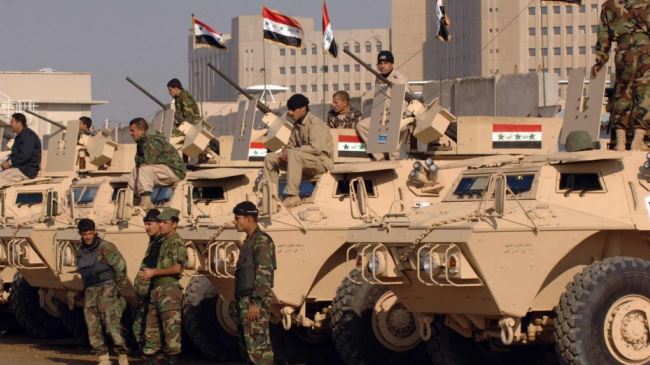 Iraqi security forces have retaken control of two border crossings in their latest battles against Takfiri militants from the so-called Islamic State of Iraq and the Levant (ISIL).
Troops recaptured the Trebil border crossing with Jordan and al-Waleed crossing on the border with Syria on Monday.
Also, Iraqi warplanes launched air strikes against the ISIL militants in the city of Tal Afar in Iraq's northwestern Nineveh Province.
Earlier on Monday, the army flushed the ISIL militants out of the al-Othaim district in Diyala Province. Dozens of terrorists were killed, and a number of vehicles with Saudi license plates were seized.
In the meantime, more than 70 people were killed in Babil Province, after the ISIL militants attacked a convoy transferring detainees to a prison. Seven policemen were among the victims.
Iraq's human rights minister has strongly condemned militants of the ISIL over numerous violations against the Iraqi people.
Enumerating gruesome crimes committed by militants belonging to the Takfiri group which is wreaking havoc on the crisis-hit country, Mohammed Shia' al-Sudani said on Sunday that they have executed hundreds of prisoners in Nineveh Province.
The Iraqi minister also accused some regional Arab countries of backing the terrorist group in the Iraqi provinces of Nineveh, Diyala, Salahuddin and al-Anbar, saying the group has killed or kidnapped hundreds of unarmed Iraqis there.
Premier Nouri al-Maliki has repeatedly said that Saudi Arabia, Qatar and some other Persian Gulf Arab states are supporting the militancy in Iraq.