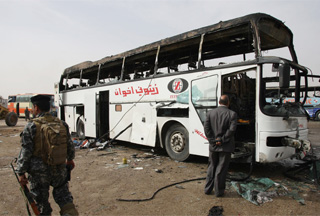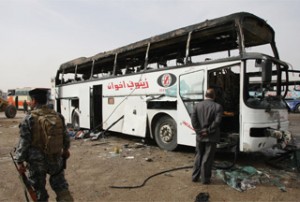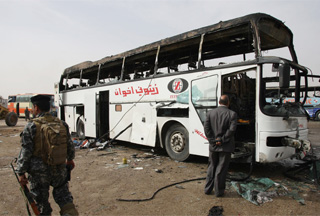 At least four Iranians have been killed in a car bomb explosion that rocked the central Iraqi city of Najaf early on Saturday.
The incident, which occurred only a day before the national elections in Iraq, also left 54 people seriously wounded, Najaf medical officials reported.
According to witnesses, the explosion targeted two tour buses parked at a garage near the holy shrine of the first Imam, Ali Ibn Abi Talib (PBUH), which draws millions of Muslim pilgrims from around the world each year.
More than 45 people have been killed in the lead up to the parliamentary election, some of them members of the security forces who were voting early, Reuters reported.
This blast comes despite stringent security measures adopted by the Iraqi government to protect voters ahead of the Election Day on March 7.
About 19 million of Iraq's estimated 28 million people are eligible to vote in the elections, and Iraqi expatriates can cast ballots in 16 countries around the world.