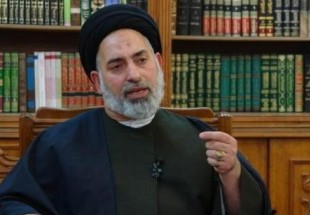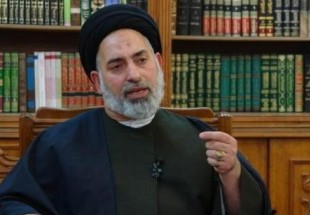 A senior Iraqi cleric said holding the 6th General Assembly of the World Assembly of Ahl-ul-Bayt (AS) in Tehran reflects the fact that Iran pays attention to the concerns of the Muslim Ummah.
Sayyed Sadraddin Qobbanchi, the Friday prayers leader of Najaf underscored that organizing the event following the conclusion of nuclear talks between Iran and world powers shows that the Islamic Republic will not forget the issues of the Muslim world.
According to Iqna, the religious cleric went on to say, "the assembly also highlights the fact that the appropriate approach to the Muslim world issues is one of unity and proximity among followers of different Islamic schools of thought."
The Iraqi scholar underscored that Muslim unity is necessary to confront the current crises in the Islamic world.
He noted that the approach that opposes unity is that of Takfiri terrorist groups like ISIL, Boko Haram, al-Nusra, etc.
The 6th General Assembly of the World Assembly of Ahl-ul-Bayt (AS) kicked off in Tehran on Saturday morning.
The opening ceremony was addressed by Iranian President Hassan Rouhani.
Some 700 foreign guests from 130 countries as well as Iranian cultural and political figures are present at the event, which will run for four days.