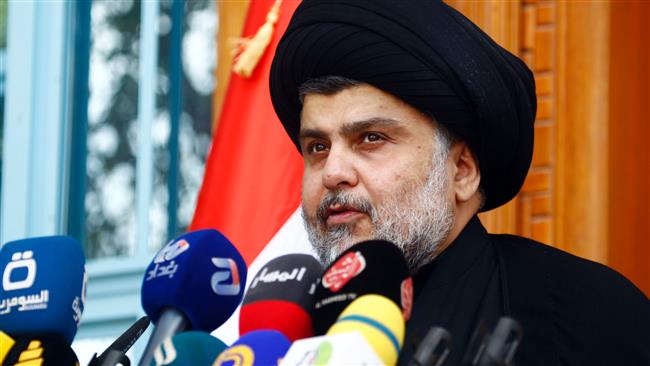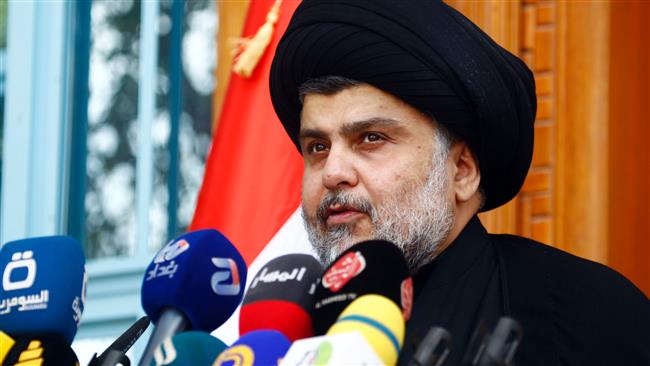 Iraqi Cleric Sayyed Moqtada al-Sadr has told his followers to target US troops who are to be deployed in Iraq as part of Washington's alleged fight against the Daesh terrorist group.
On Monday, US Defense Secretary Ash Carter announced that 560 more US troops will be sent to Iraq as part of an upcoming operation aimed at retaking the key city of Mosul from Daesh.
A comment was posted on Sadr's official website after one of his followers asked for the cleric's response to the announcement.
"They are a target for us," replied Sadr, without further elaborating, Reuters reported on Sunday.
The move to increase the number of US troops comes despite growing concerns among the Iraqi public that the US is planning to use battle against Daesh as a pretext to return to Iraq. US forces invaded Iraq in 2003 to topple long-time dictator Saddam Hussein but the large-scale military operation deteriorated security in the Arab country and gave birth to various militant groups.
The increase announced on Monday will bring the number of US troops in Iraq to more than 4,647.
The US and allies formed a so-called international coalition against Daesh in late 2014, with the ostensible aim of targeting positions of the group in northern and western Iraq. The coalition air strikes were later expanded to purported Daesh-held territories in neighboring Syria, despite criticism by Damascus that the attacks violate the Arab country's sovereignty.