Iraq
Iraqi Commander: 20 ISIL Terrorists Killed in Eastern Ramadi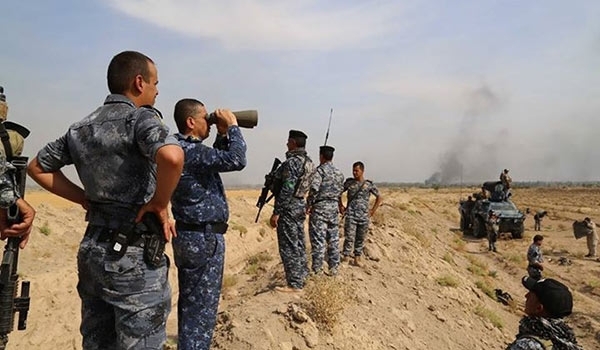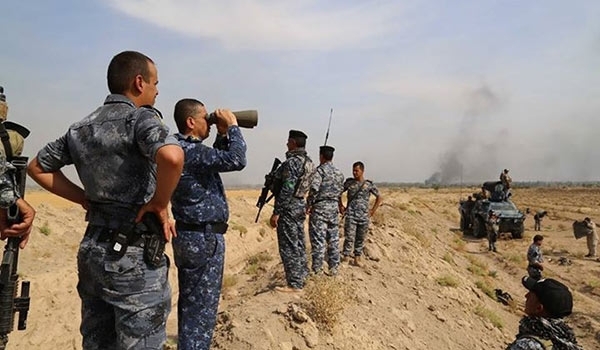 The Iraqi Federal Police forces killed a sum of 20 ISIL Takfiri terrorists in three separate operations near the city of Ramadi in Anbar province.
"A unit of Iraq's Federal police killed five Takfiri militants in a rocket attack on a vehicle of ISIL militants in Ramadi's al-Maziq region near Ramadi," Commander of Iraqi Federal Police Brigadier General Shaker Judat said on Monday.
He also said that seven other ISIL terrorists, including a notorious commander, Ahmad al-Bilawi, were killed by another unit of the federal police in Eastern Ramadi.
"The Iraqi rapid reaction forces killed eight ISIL terrorists by destroying their vehicles in Hasiba and Tal Massoud regions in Eastern Ramadi," Brigadier General Judat added.
He pointed out that the Iraqi security forces also foiled an attempt by the ISIL terrorist group in Eastern Ramadi.
On Sunday, the Iraqi airstrikes killed tens of Takfiri terrorists in the city of Ramadi in Al-Anbar province.
At least 40 ISIL militants were killed when the Iraqi warplanes pounded a cement factory which had turned into the concentration camp for the Takfiri terrorists in Ramadi city, the Arabic-language media quoted a military source as saying.
On Saturday, the military sources said that tens of ISIL vehicles were destroyed in the Iraqi airstrike.
"The Iraqi warplanes bombed seven ISIL vehicles carrying fighters and weapons in al-Malahma area and Tel Mshahydh East of Ramadi, resulting in the killing of 20 militants and the injury of 20 others, as well as destroying the vehicles," the sources said.
Yesterday, the Iraqi army along with popular fighters shot down an ISIL drone in the city of Ramadi in Al-Anbar province in Western Iraq.
A hostile surveillance aircraft operated by the ISIL was shot down by the Iraqi troops as it was flying over the Western parts of the Ramadi city on Saturday, the Iraqi media quoted police sources as saying on Sunday.
The drone was brought down after two sides exchanged heavy gunfire for hours.
The ISIL Takfiri terrorists currently control shrinking swathes of Syria and Iraq. They have threatened all communities, including Shiites, Sunnis, Kurds, Christians, Ezadi Kurds and others, as they continue their atrocities in Iraq.
Senior Iraqi officials have blamed Saudi Arabia, Qatar, and some Persian Gulf Arab states for the growing terrorism in their country.
The ISIL has links with Saudi intelligence and is believed to be indirectly supported by the Israeli regime.