Iraq
Middle East
Iraqi Commander: US Participating in Tikrit Operations to Help ISIL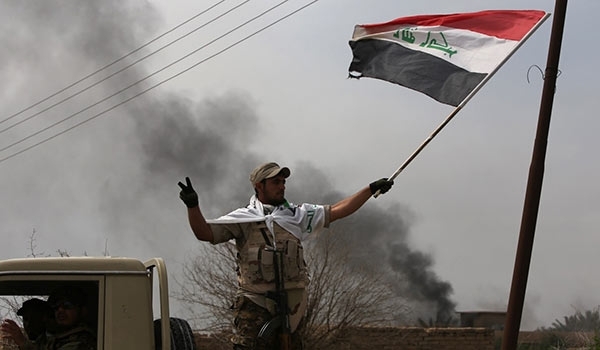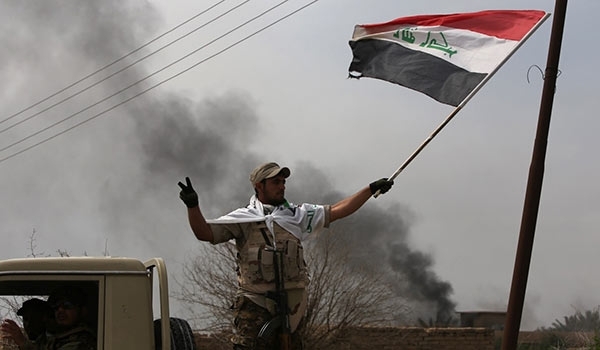 A senior commander of Badr Organization stressed that the US-led anti-ISIL coalition forces participated in Tikrit operations to help ISIL terrorists flee the scene of clashes and also confiscate the victories of Iraqi security and popular forces for themselves.
"The Iraqi army and popular forces have taken back 80 percent of Tikrit from ISIL control and the presence of the US and coalition forces in Tikrit operations is meant to confiscate this victory," Brigadier General Jabar Ali al-Mashkouri told FNA on Sunday.
He said the US has been pushing the Baghdad government to take part in the Tikrit operations in a bid to help the ISIL terrorists escape the scene.
"The US warplanes have bombarded the positions of Iraq's popular forces in the frontline in Southern Tikrit, killing at least five popular forces and injuring dozens more," and this shows the real intention of the US meddling in Tikrit operations, he said.
Earlier today, the US fighter jets once again struck the positions of Iraq's popular forces during their fierce clashes with ISIL terrorists near Tikrit, injuring a number of fighters.
The US and coalition forces conducted eight airstrikes near Tikrit, but they hit the popular forces' positions instead of ISIL.
This is not the first time that the US has struck the popular forces' positions in different parts of Iraq.
Iraqi military forces, backed by Shiite and Sunni volunteer fighters, have won control over 90 percent of Tikrit after inflicting hefty losses on the ISIL.
Some 30,000 Iraqi troops and thousands of allied Shiite and Sunni militias have been involved in a month-long operation to recapture Tikrit and other key towns and villages in the Northern part of Salahuddin province from the ISIL militants.