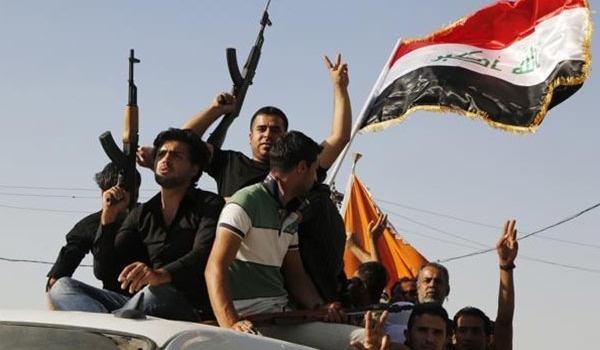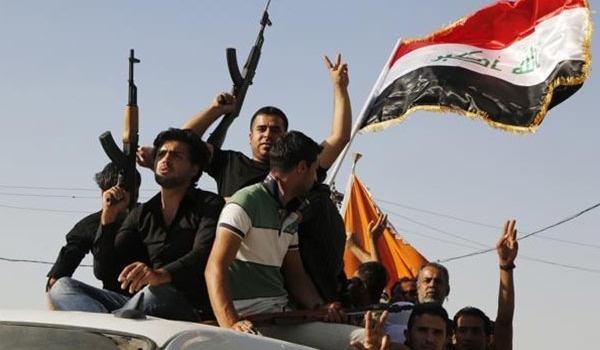 A senior commander of the Iraqi popular forces said his forces will soon make the cities of Mosul and Hawija a hell for the Takfiri terrorists.
"We purged the land in Baiji of those (terrorists) who had come there from outside Iraq, and God willingly our victories will be repeated in Hawija (in Kirkuk province), Al-Sharqat, Mosul and the remaining parts of Tikrit (in Salahuddin province)," Hossein Ali told FNA on Wednesday.
Ali noted that heavy battles are underway for driving terrorists out of Mosul, Hawija, Sharqat and the remaining parts of Tikrit now, adding that his forces will make a hell out of Hawija and Mosul for ISIL soon.
"The ISIL had planted hand-made bombs in our way to prevent the military forces' advances, but we could gain our objective and broke the siege of Baiji refinery and the refinery was fully liberated.
The operation to retake Baiji began more than last month when security forces and pro-government fighters began advancing towards the town from the South, slowed by bombs militants had planted on the way and finally entered the town on October 31. The Iraqi forces eventually liberated the town and the refinery last week.
Also last week, the Iraqi air force fighter jets bombed a training camp belonging to the ISIL terrorists in the outskirts of Hawija district.
"Dozens of the ISIL terrorists were killed during the Iraqi airstrike," a security source said, adding that a number of the ISIL vehicles were also burned.