Iraq
Iraqi Commanders: Volunteer Forces Preparing to Win Back 2 Strategic Regions in Salahuddin Province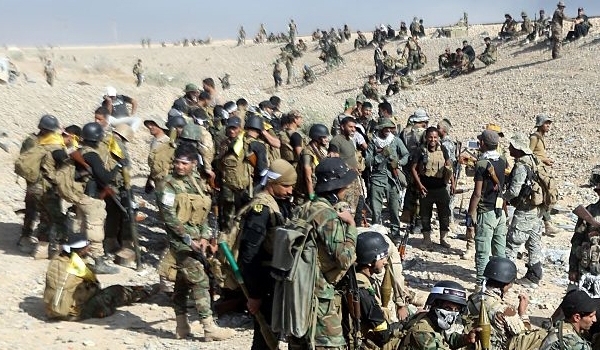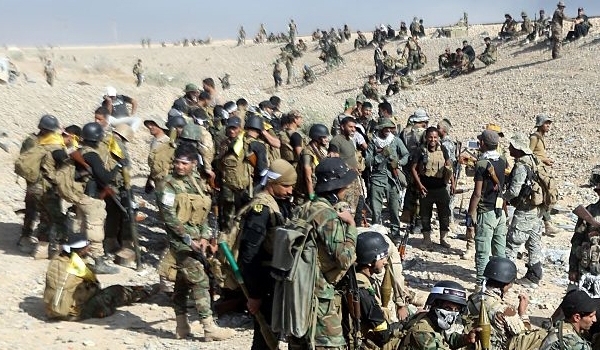 Iraqi volunteer forces (Hashd al-Shaabi) voiced their readiness to seize back two key regions in Salahuddin province.
"The volunteer forces will begin their military operations to take control of the strategic Sharqat and al-Sarsar regions in Salahuddin province," Iraqi volunteer forces commanders said.
Al-Sarsar region is located to the West of Samarra and to the North of Ramadi city. This highly strategic region links several Iraqi provinces to each other.
Meantime, the Iraqi forces are purging terrorists from more areas in the Southwestern part of Kirkuk to pave the way to Sharqat region in the Northern part of Salahuddin, the popular commanders added.
The Iraqi volunteer forces' commanders reiterated that their next objective will be capturing Fallujah city after taking full control of more strategic regions in Salahuddin province.
On Tuesday, the Iraqi and volunteer forces made considerable advances in the Western part of Salahuddin province just hours after they started their Samarra operations.
The Iraqi forces started moving towards Samarra region from the Western part of al-Siniya town, al-Salam village, Spiker region, Tikrit Island, Mokshefiya and Samarra Island.
Meantime, a group of volunteer forces attacked the ISIL's military positions in Samarra region, destroying nine military vehicles of the Takfiri terrorists and killing several of their snipers.
Also on Tuesday, the Iraqi army and volunteer forces started their massive operations against the ISIL terrorist group in Samarra region.
The Iraqi joint operations command center confirmed the beginning of new operations against the ISIL militants in Samarra.
Also on Monday, a senior commander of Iraqi volunteer forces disclosed that his forces have thwarted the ISIL's toughest attacks on strategic heights in Salahuddin province.
"Our forces have repelled the ISIL's attacks on Hamreen heights in Salahuddin province," Commander of Imam Khamenei Battalion Haidar al-Hosseini al-Ardavi told FNA.
He noted that after the mop-up operations in the Northern parts of Salahuddin province over the past two months, the Iraqi government commissioned the volunteer forces to purge terrorists from Hamreen heights as far as al-Sharqat region.
"The ISIL has carried out heavy attacks against the military positions of the Iraqi volunteer forces, including Imam Khamenei Battalion and Imam Mohammad Javad Brigade, since yesterday, but the Iraqi volunteer forces have managed to kill 53 ISIL terrorists and injure scores of others," al-Ardavi added.
Also in December, a spokesman of Saraya al-Salam group affiliated to the Sadr movement said that at least 70 ISIL terrorists were killed during the cleansing operations in the Western parts of Samara.
"During the attacks against the ISIL positions in Western Samara nearly 100 terrorists, including the infamous terrorist, Ali Abdullah al-Asafi, one of the ISIL ringleaders and 6 of his senior assistants were killed," Safa al-Tamimi told FNA.
He said that the operations also set fire to the terrorists' buildings and destroyed their positions.
"Initial reports said that over 70 ISIL terrorists have been killed in the attack," Tamimi added.