Iraq
Iraqi court cancels Abadi's order on ex-Hashd al-Sha'abi head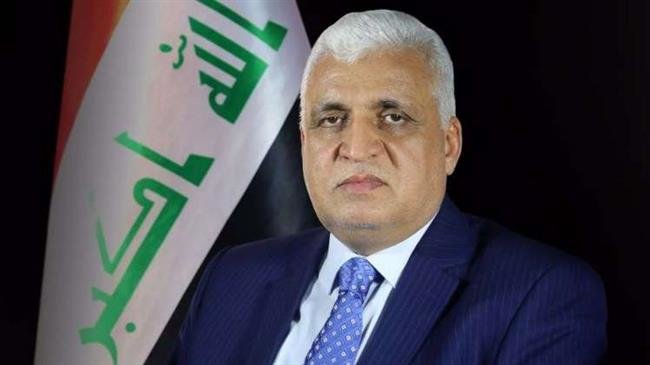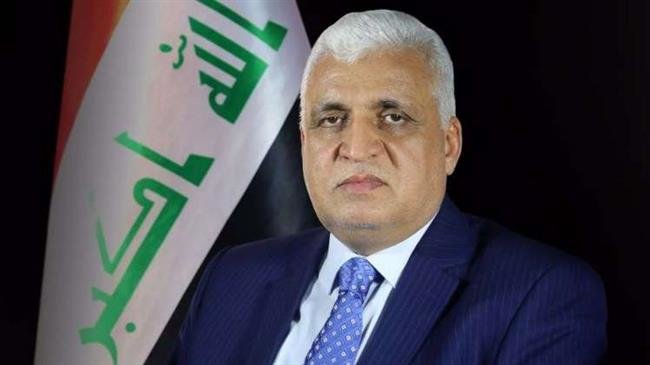 An Iraqi court has overridden an earlier decision by outgoing Prime Minister Haider al-Abadi to dismiss the former head of the pro-government Popular Mobilization Units, and declare himself as the replacement.
The Iraqi Administrative Court ruled on Monday that the dismissal of Falih al-Fayyadh as the chief of volunteer fighters – better known by their Arabic name as Hashd al-Sha'abi – and a number of security agencies will result in hiatus in those organs, and will expose the country's security to terrorist threats.
The court further noted that Fayyadh must also reclaim his position as the head and advisor of the National Security Council.
On September 3, Abadi named himself the new Hashd al-Sha'abi head.
The premier's office announced in a statement that the commander-in-chief of Iraqi forces had visited the command center of the pro-government forces to oversee the situation there.
"He (Abadi) lauded the hero fighters of the Hashd al-Sha'abi, their enormous sacrifices to achieve victory over terrorism in addition to their continued efforts to rebuild and reconstruct the country," the statement added.
It concluded, "He is keen on the rights of the fighters, and is willing to provide them with all forms of support."
Fayyadh was removed from his post as head of Hashd al-Sha'abi on September 1, with Abadi's office stating that the decision was taken due to his involvement in government formation talks, adding that this would undermine the performance of the country's security apparatus.
The decision was largely been attributed to the country's ongoing efforts to form a new government following parliamentary elections in May.
Senior cleric Muqtada Sadr's Sairoon bloc came first in the polls, while the Fatah (Conquest) Alliance led by Hadi al-Amiri, and Prime Minister Abadi's Nasr finished second and third.
Before Abadi's decision, reports surfaced alleging that Fayyadh was working with other heavyweight political groupings to establish the largest parliamentary bloc with expected influence in the make-up of the next government.
Abadi's office said Fayyadh's alleged involvement in government formation talks would undermine the performance of the country's security apparatus.
As an apparent answer to the prime minister's move, a number of Nasr's leaders have made Fayyadh their candidate for premiership, according to various media reports.