Iraq
Iraqi Deputy PM Hails Iran's Support for Baghdad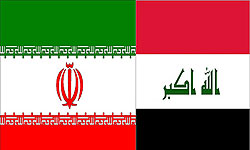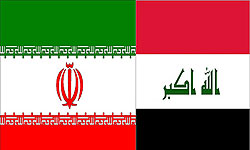 Iraqi Deputy Prime Minister Ruz Nuri Shaways in a meeting with Secretary of Iran's Supreme National Security Council (SNSC) Saeed Jalili praised Tehran' support for the Iraqi nation and government.
During the meeting in Tehran on Wednesday, Shaways presented a report on the latest developments in Iraq, and said that Iran-Iraq ties are profound and historical.
The Iraqi official also called for further promotion of economic, commercial and banking cooperation
Jalili, for his part, said Iraq's progress is tied to partnership of all the tribal and religious groups and their roles within the framework of democracy.
He referred to the effective moves taken by Baghdad to promote internal security, and said that Iran-Iraq borders are borders of friendship and security and they will take steady efforts to ensure their security.
Iran and Iraq have enjoyed growing ties ever since the overthrow of the former Iraqi dictator, Saddam Hussein, in 2003.
Both sides are working on a series of plans to take wide strides in expanding their ties.
Iran in March announced plans to play an active presence in Iraqi power sector after constructing new power transmission lines to increase electricity exports to its Western neighboring country.
Speaking to reporters on the sidelines of a meeting with Iraqi Electricity Minister Abdul Kareem Aftan, Iran's Minister of Energy Majid Namjou stated that Iran is ready to increase electricity exports to Iraq.
"We are also ready to build new power plants in order to increase the capacity of power exports to Iraq," he said.
Referring to the newly commissioned Karkheh-al-Emara power transmission line, the Iranian minister said, "The power line has increased the capacity of Iran's (daily) electricity exports to Iraq to 1,200 MW."