Iraq
Iraqi Flag Raised in Hit Center, ISIL Positions under Fire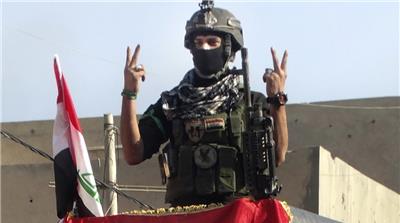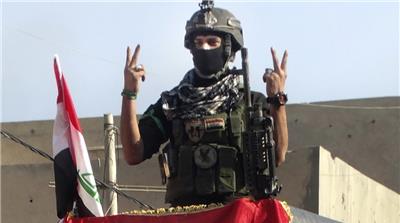 Iraqi army fighting ISIL Takfiir terrorists arrived in the center of Hit town in Anbar province, with the Iraqi flag was raised on the liberated buildings.
Iraqi military media announced on Friday that "heroes of counter terrorism forces along with Squad 16 of Brigade 73 arrived in Hit center," noting that the allied forces raised the Iraqi flag on the town buildings.
"Your sons are going on with the honorable battles," the military media said, adding that the operations against the Takfiri insurgents will continue until the full liberation of the ISIL-held town.
The allied forces managed to release the families besieged in the town and to transfer them to secured areas, the statement said.
The military media meanwhile, called on residents to go away from ISIL positions because such posts are targets for the Iraqi air forces.