Iraq
Middle East
Iraqi Forces Backed by Artillery Units Advanced towards Bashir Village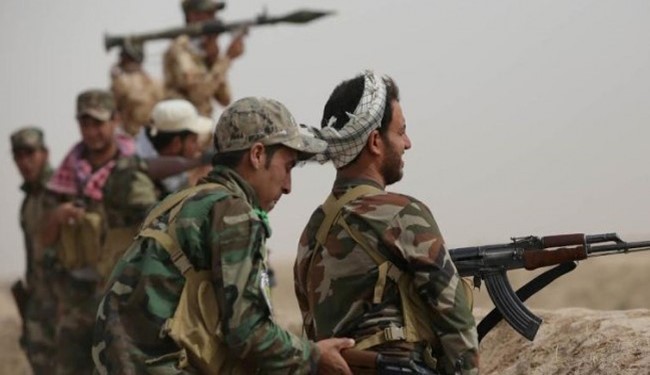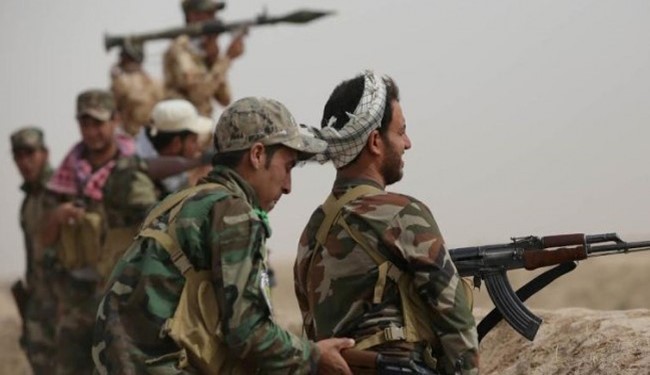 The Iraqi popular forces (Hashd al-Shaabi) have begun new special military operations in the Western part of the strategic village of Bashir, and made new military gains.
The Hashd al-Turkmani forces backed by artillery units advanced towards the Southwestern part of Bashir village.
Majority of the popular forces fighting against the terrorists in Taza region are Turkmen Shiites.
"Today's military operations came in the chain of a series of operations which started few days ago to win back Tal Ahmad region," a local Hashd al-Turkman fighter said.
He reiterated that ISIL terrorists have been pushed back from al-Azba region, and said, "We are trying to cut the ISIL's supply route to Albu Mafraj village to the West of Bashir village."
In a relevant development in late March, the Iraqi popular fighters' local spokesman Ali al-Husseini announced that 20 members of the ISIL were killed in an attack carried out by the terrorist organization on Taza.
The al-Hashd al-Shaabi's spokesperson in Iraqi Northern regions also pointed out that two members of al-Hashd al-Turkmani were wounded during the attack, Iraqi News reported.
Husseini said in a press statement, "ISILL members carried out an attack, at dawn today, on three axes toward al-Hashd al-Shaabi defense lines," pointing out that, "20 members of ISIL were killed during the attack."
Husseini added, "Two fighters of a-Hashd al-Turkmani were wounded with minor injuries," indicating that, "al-Hashd al-Shaabi artillery in Taza was able to destruct booby-trapped vehicles belonging to ISIL;" FNA reported.