Iraq
Iraqi Forces Break ISIL's Siege of Baiji Oil Refinery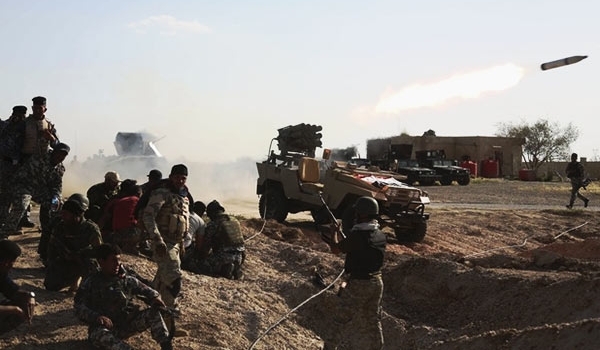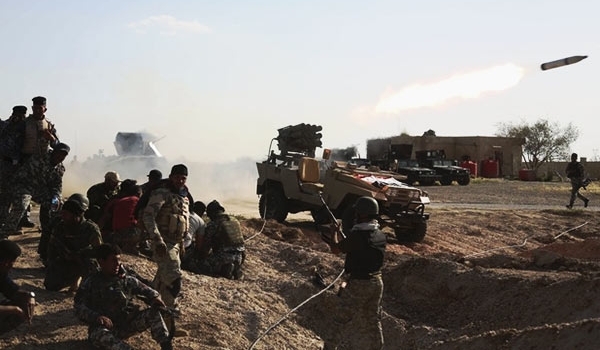 The Iraqi counterterrorism forces ended ISIL's siege of Baiji oil refinery in the Northern province of Salahuddin in an operation to rescue tens of soldiers who were surrounded by the Takfiri terrorists.
"The siege of Baiji (oil refinery) in Northern Tikrit was broken and 300 soldiers who were also surrounded in the refinery were also released," Qais Khazali, Secretary-General of Assaeb Ahl al-Haq popular movement, said on Friday.
Khazali underlined that Assaeb Ahl al-Haq and Iraqi army jointly carried out the military operations to break the Baiji refinery siege.
Meantime, Sa'ad Ma'an, spokesman of joint operations, said that the Iraqi security forces struck heavy blow on terrorists in Baiji.
Earlier this week, the Iraqi forces took control of two important districts of the town of Baiji in the Northern province of Salahuddin from ISIL militants.
The Iraqi forces purged Baiji's Sekak and al-Askari districts of ISIL terrorists.
The Iraqi security forces also announced on Wednesday that they had seized back control of Al-Naft and al-Shohada districts of Baiji from ISIL.
The Iraqi army also purged the towers 15, 16 and 17 of Baiji oil refinery of ISIL terrorists.
The ISIL Takfiri terrorists currently control shrinking swathes of Syria and Iraq. They have threatened all communities, including Shiites, Sunnis, Kurds, Christians, Ezadi Kurds and others, as they continue their atrocities in Iraq.
Senior Iraqi officials have blamed Saudi Arabia, Qatar, and some Persian Gulf Arab states for the growing terrorism in their country.
The ISIL has links with Saudi intelligence and is believed to be indirectly supported by the Israeli regime.