Iraq
Middle East
Iraqi Forces Capture Remaining ISIL-Held Neighborhoods in Tal Afar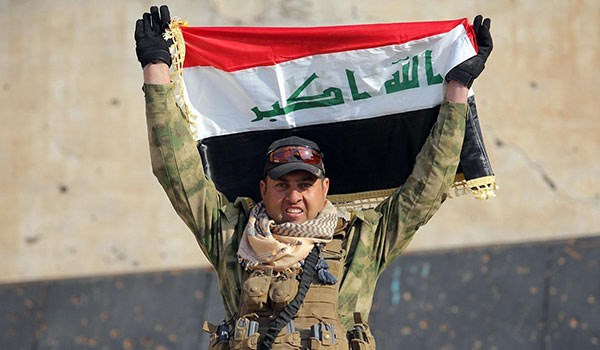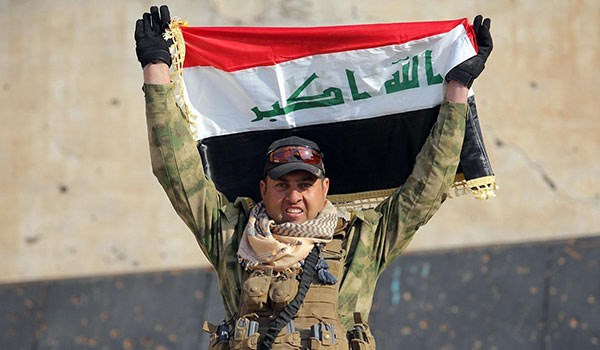 The Iraqi Army troops and the country's popular forces of Hashd al-Shaabi continued the ninth day of Tal Afar liberation operation in Northwestern Nineveh and managed to seize control over the remaining terrorist-held neighborhoods of the city on Sunday.
The Iraqi soldiers and Hashd al-Shaabi pushed ISIL back from al-Sana'yeh al-Shamaliyeh region and al-Askari neighborhood.
The commander of Qademoun Ya Nineveh announced that ISIL has just kept control over al-Ayaziyeh region and its nearby villages, adding that the army is advancing towards al-Ayaziyeh.
The army men and Hashd al-Shaabi combatants had earlier freed al-Mo'arez and Tal Afar Bawabah regions and the village of al-Rahmah.
Relevant reports said on Saturday that the army soldiers and Hashd al-Shaabi fighters managed to impose control over the neighborhoods of al-Rabi'a, al-Qadesiyeh 1 and 2, al-Aroubeh 2, al-Salam, Hassan Kouy region, al-Qala'a neighborhood in the Central part of Tal Afar, al-Bowari and al-Mothana 2 neighborhoods.
Also, the Iraq pro-government forces managed to take control of the villages of Akabat, Mosheirefeh Tah, Ein Salbi, al-Hamrah, Bokhour, Marisheh, Mazireh, Zambar, and al-Mazareh 1, 2 and 3 in Tal Afar countryside.
The Iraqi forces are now on the threshold of a final victory in Tal Afar city following new advances against ISIL.
Also, Sheikh Ebrahim mountain and Zambar mountains in Tal Afar region came under the control of the government and popular forces.