Iraq
Iraqi Forces Discover US Drone in ISIL's Hideout in Anbar Province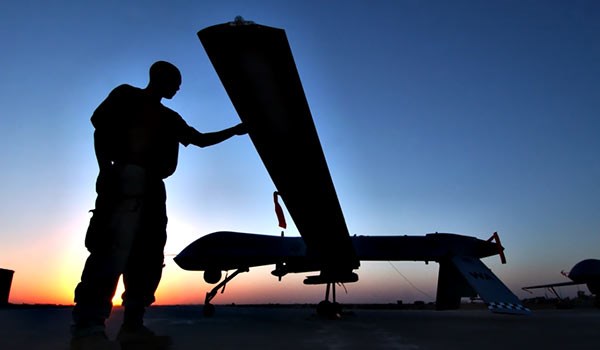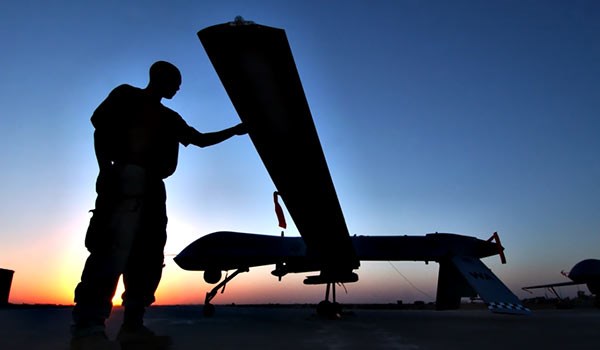 The Iraqi forces have found a US drone in a hideout in Eastern Anbar that was once under ISIL's control, local Arab media reported on Saturday.
The Arabic-language Qartas news quoted military sources in Anbar province as saying that the Iraqi forces have discovered a US army drone in an ISIL hideout in a farm in al-Saqlaviya region.
It further said that the drone has been manufactured by Textron Systems Aerosonde, adding that the drone can carry 9kg of load and fly at an altitude of over 4,500m (13,500 feet).
In a relevant development on Wednesday, Washington heightened security at its military bases across Iraq because of what an official claimed to be concerns about threats by Hashd al-Shaabi (Iraqi Popular Forces) against the US continued deployment in the Arab country.
"The US army has intensified security measures around its bases in Iraq and prevents presence of forces affiliated to Hashd al-Shaabi in a radius of, at least, 20km," Iraqi officials were quoted as saying by the Arabic-language al-Arabi al-Jadid newspaper.
The officials added that the responsibility to protect the US bases, including Ain al-Assad in al-Anbar province and Balad in Salahuddin province, has been rendered to the Iraqi army and police forces as well as the US forces themselves.
An official at the Secretariat of the Iraqi Government was quoted by the daily as saying that the US army has taken the threats by Hashd al-Shaabi against the presence of its forces in Iraq much seriously.
The report came after spokesman and a senior commander of Iraq's Kata'ib Hezbollah (Hezbollah Battalions) popular forces Jafar al-Hosseini warned that the chances are more than ever that clashes break out between them and the US military men deployed in the Arab country.
"Clashes may break out with the Americans at any time, and this time no mediation will help the Americans and it is not like the past," al-Hosseini was quoted by the Arabic-language al-Mayadeen news channel as saying earlier this month.
He described the US military deployment as occupation of Iraq, and said, "It was the Americans who brought the ISIL to Iraq to have a pretext to return."
Al-Hosseini said that the weapons and equipment seized from the ISIL terrorists in the town of Tikrit in Iraq were the ones used merely by the American forces.