General
Iraqi forces enter ISIL-besieged Amerli town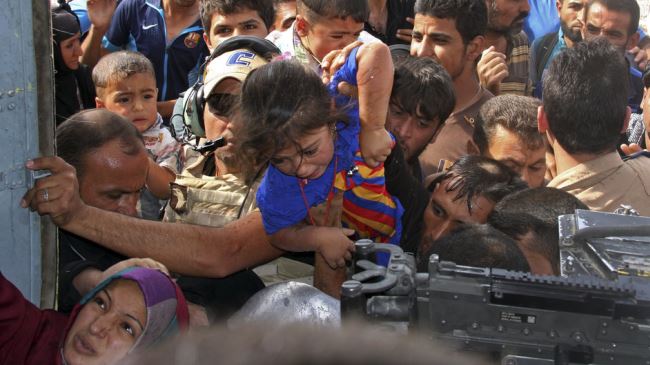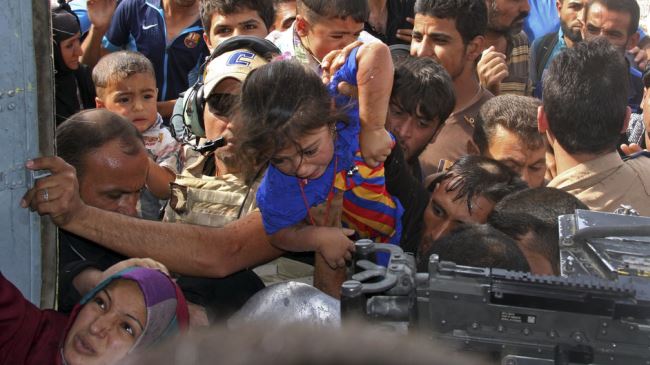 Iraqi army troops, backed by thousands of volunteers, have entered the northern city of Amerli that has been surrounded by the ISIL cult since two months ago.
Iraq's military sources said on Sunday that troops along with Shia and Kurdish fighters started an operation at dawn and entered the town shortly after midday. This follows airstrikes against the ISIL positions in the troubled region.
Local officials have also confirmed that a two-month-long siege imposed by the ISIL terrorists on the northern Iraqi town of Amerli has been broken.
"Security forces and militia fighters are inside Amerli now after breaking the siege and that will definitely relieve the suffering of residents," said Adel al-Bayati, mayor of Amerli.
The residents of this small Shia Turkmen community about 180 km (110 miles) north of Baghdad have been living under the ISIL siege for more than two months.
Thousands of people have been trapped in Amerli where the residents are facing a shortage of food and water.The humanitarian condition has also been described as dire by witnesses.
The ISIL terrorists have threatened all communities, including Shias, Sunnis, Kurds, Christians, Izadi Kurds and others, as they continue their advances in Iraq.
Several gruesome video footages were released, purportedly showing members of the ISIL cult brutally killing Shia Muslims in drive-by shootings in Iraq.
Senior Iraqi officials have blamed Saudi Arabia, Qatar and some Persian Gulf Arab states for the growing terrorism in their country.
The terrorist group has links with Saudi intelligence and is believed to be indirectly supported by the Israeli regime.