Iraq
Iraqi forces inching closer to Fallujah after liberating Sajar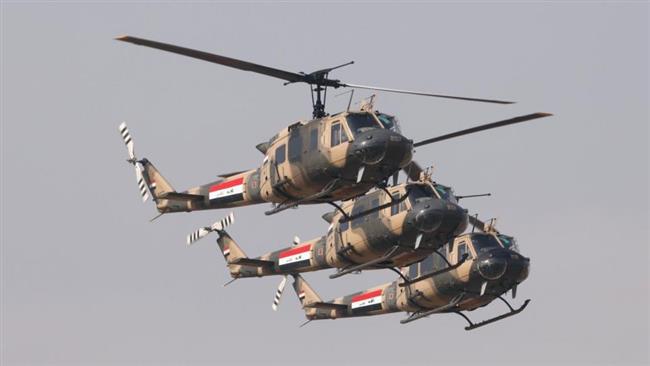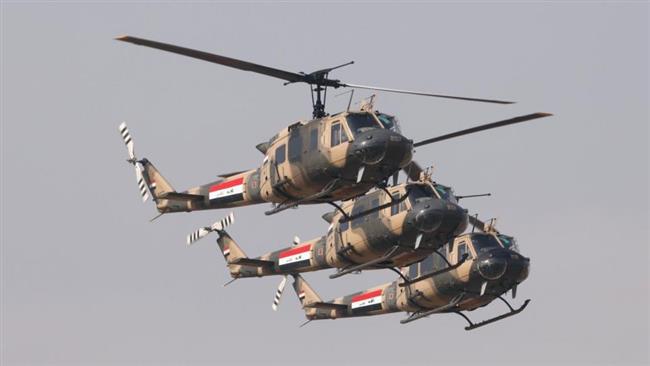 Iraqi army troops together with members of pro-government Popular Mobilization Units and tribal fighters have managed to recapture a town in the western province of Anbar from the Daesh Takfiri terrorist group.
On Thursday, Iraqi government forces and their allies purged Daesh militants of the town of Sajar, which lies northeast of the militant-held strategic city of Fallujah, following days of fierce gun battle with the extremists in the area.
The development came two days after Iraqi army soldiers backed by fighters from the Popular Mobilization Units captured the main police station in Sajar, and raised the national Iraqi flag over it.
Kurdish Peshmerga forces down Daesh drone
Meanwhile, Kurdish Peshmerga forces have shot down an unmanned aerial vehicle operated by Daesh militants south of Iraq's oil-rich northern city of Kirkuk.
General Mohammad Qader, the Peshmerga security chief in Daquq, told Arabic-language al-Sumaria satellite television network that Kurdish fighters brought down the drone on the outskirts of the town, located approximately 180 kilometers (111 miles) north of the Iraqi capital Baghdad, as it was conducting a surveillance mission and gathering information on Peshmerga positions and military capabilities.
Qader added that the drone has sustained minimal damage and has been handed over to Iraqi security authorities to make use of its military information.
Meanwhile, late on Thursday, Daesh militants lobbed three Katyusha rockets at the Shia Turkmen village of Bashir, situated some 20 kilometers (12 miles) south of Kirkuk. There were no immediate reports of casualties or damage.
Gruesome violence has plagued the northern and western parts of Iraq ever since Daesh Takfiris launched an offensive in the country in June 2014, and took control of portions of Iraqi territory.
The militants have been committing vicious crimes against all ethnic and religious communities in Iraq, including Shias, Sunnis, Kurds, Christians and others.
Iraqi army soldiers and fighters from allied Popular Mobilization Units are involved in operations to win back militant-held regions.