Iraq
Iraqi forces kill 50 Daesh terrorists south of Fallujah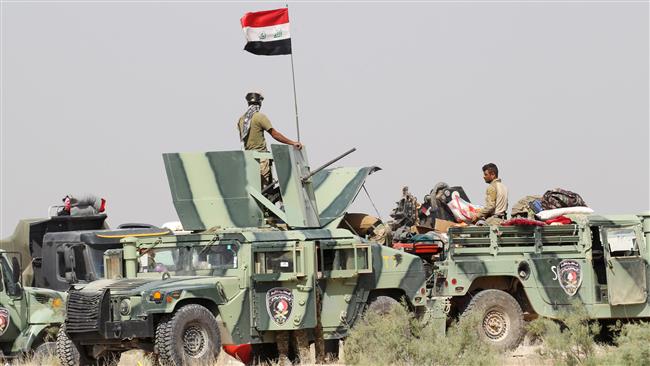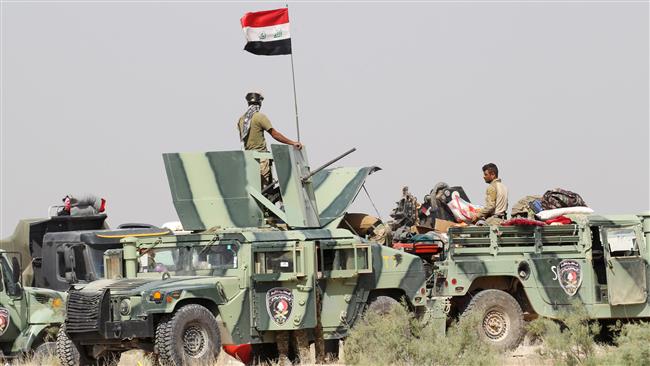 More than four dozen members of the Takfiri Daesh terrorist group have been killed when Iraqi government launched a counter-terrorism operation against the extremists in the conflict-ridden western province of Anbar.
Fallujah Liberation Operations Commander Lieutenant General Abdel Wahab al-Saadi, told Arabic-language al-Sumaria satellite television network on Thursday that security forces closed in on Daesh terrorists between al-Shuhadaa and al-Nuaimiya areas in southern Fallujah, located roughly 69 kilometers (43 miles) west of the capital Baghdad, killing 50 of the terrorists during fierce exchanges of gunfire.
Saadi added that security forces are advancing in Saqlawiyah north of Fallujah, and are seeking to purge the area of Daesh militants and wrest complete control over it.
Separately, Iraqi fighter jets carried out precision strikes against Daesh positions north of Albu Dhiyab district, which lies north of Anbar's provincial capital city of Ramadi, destroying eight terrorist hideouts and killing all Takfiri extremists inside.
Anbar Liberation Operations Commander Major General Ismail al-Mahlawi also said nine Daesh Takfiris were killed in Albu Hawi region, south of Fallujah, when Iraqi warplanes pounded four militant hideouts in the area.
Meanwhile, the media center of al-Jazeera and al-Badiya Operations announced in a statement that Iraqi army forces had lobbed a barrage of artillery rounds at Daesh positions in Moskhan district, south of Ramadi, killing 24 extremists and wounding six others. Four motorcycles were also destroyed in the process.
Gruesome violence has plagued the northern and western parts of Iraq ever since Daesh launched an offensive in the country in June 2014, and took control of portions of the Iraqi territory.
The militants have been committing vicious crimes against all ethnic and religious communities in Iraq, including Shias, Sunnis, Kurds, Christians and others.
The Iraqi army and Popular Mobilization fighters are involved in operations to win back militant-held areas.