Iraq
Iraqi forces kill 54 Daesh militants in Anbar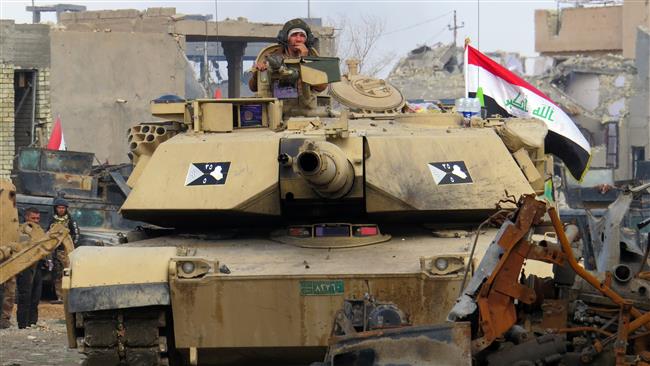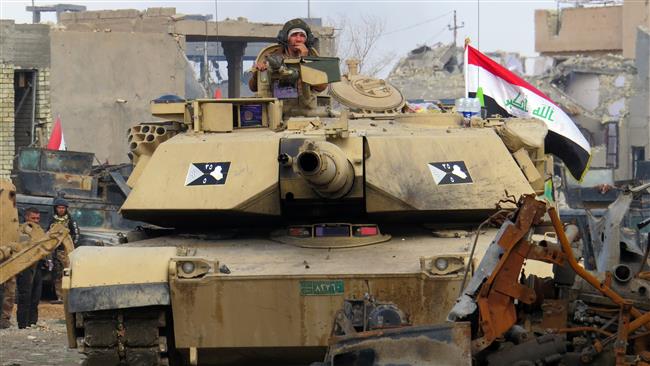 The Iraqi army says it has killed 54 militants of the Daesh Takfiri terrorist group during its ongoing anti-terror operations in areas south of Fallujah in the restive province of Anbar.
Baghdad Operations Command Spokesman Brigadier Saad Mo'en said on Friday that the Iraqi troops killed 33 Daesh Takfiris in Nuaimiya area located some five kilometers south of the city, Arabic-language al-Sumeria news website reported, adding that eight of their hideouts were also destroyed and at least 45 improvised explosive devices were dismantled.
During the cleansing operation, 14 other terrorists were also killed in Ma'ameer and al-Irawaiya areas, and 27 roadside bombs and four booby-trapped houses were also dismantled, he went on to say.
The army also killed seven Takfiris, deactivated 13 improvised explosive devices, and destroyed two military vehicles in the al-Tikriti and al-Anaz Bridge areas.