Iraq
Iraqi Forces Launch Operation against Turkey, Israel, West, Qatar, KSA, Jordan, US-backed, armed, financed terrorists near Fallujah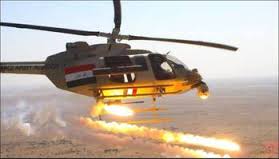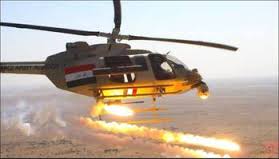 Iraqi government forces launched an operation Sunday to rescue an army battalion which has come under repeated attack by ISIL terrorists near the western city of Fallujah, military sources said.
The assault involving army, police, counter-terrorism units and volunteers is aimed at pushing back ISIL militants who have been besieging an army base for more than a week.
"Forces from the interior and defense ministries, counter-terrorism forces and volunteers are advancing to clear the Al-Sijr area," Iraqi military spokesman Qassem Atta told AFP. The operation is backed by US air support, he said, without elaborating.
There was no immediate confirmation from the Pentagon of any US air strikes in the area, which is barely 50 kilometers (30 miles) west of the capital Baghdad.
Atta said the base was located north of Fallujah between the militant-held villages of Saqlawiyah and Al-Sijr. "This operation is aimed at thwarting attempts by the jihadists to seize the battalion headquarters," an army officer involved in the operation told AFP. "They have been trying for 10 days," he said.
IT