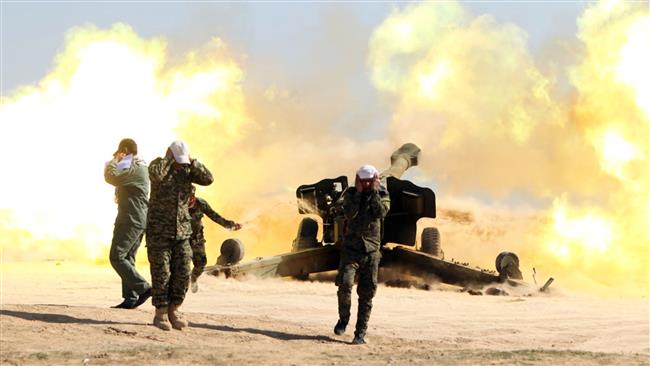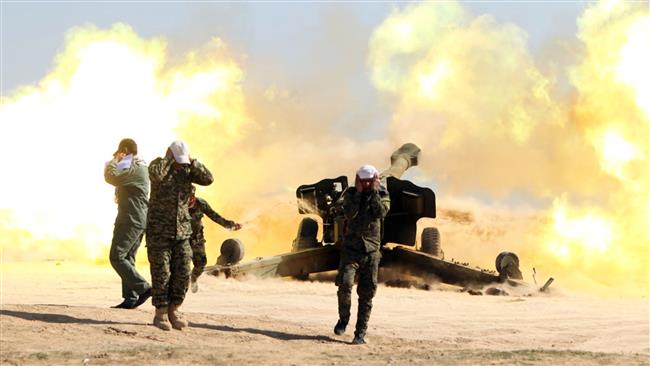 Iraqi forces are pressing ahead with their massive military operation to liberate the strategic city of Tikrit from ISIL terrorists. Iraqi soldiers and volunteer forces managed to liberate the presidential palaces complex near the city center and seized control of Tikrit General Hospital and the military hospital. Troops also took over the Hayakel and Aldiom and the industrial neighborhood, officials say heavy clashes have taken place around Tikrit police station south of Qadisiyah.
Meanwhile Iraqi air force-backed by heavy artillery and tanks- continues to bomb ISIL hideouts in the center of the city of Tikrit.
This is while ISIL militants continue to use cars full of explosives against Iraqi forces, as it sent several cars towards the line of defense related to the Iraqi forces and volunteers.
Officials say ISIL militants are killing its members who are wounded, because they cannot treat the injured terrorists.