Iraq
Iraqi Forces Recapture Strategic Area from ISIL in Northern Anbar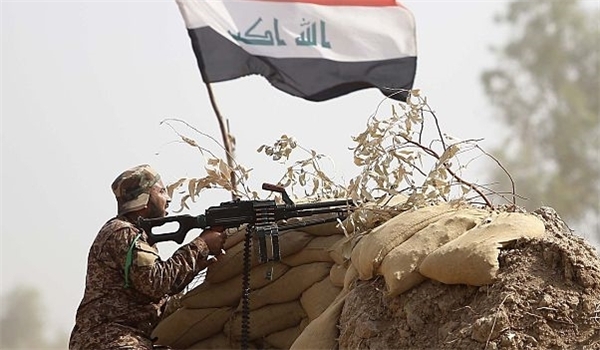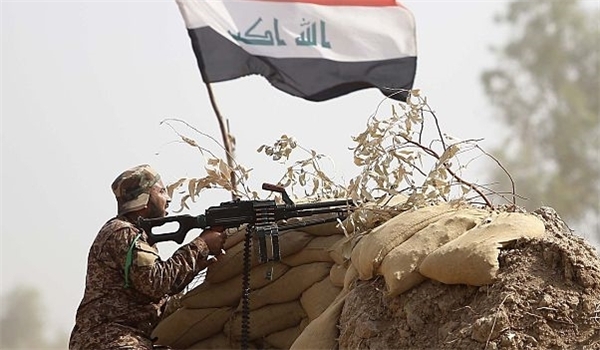 The Iraqi army, backed by Shiite and Sunni volunteer forces, liberated a key area in the Western province of Anbar from the grip of ISIL terrorists, a military source said.
Leader of Iraq's Badr Organization Hadi al-Ameri said on Friday that the army troops pressed ahead with their military campaign against the Takfiri militants in Northern Anbar province and managed to recapture Nazim al-Tharthar from the terrorist group.
The liberation of the area came after the Iraqi forces lifted the ISIL siege on the country's soldiers in the region.
On Thursday, Iraq's Ministry of Defense said in a statement that the country's fighter jets pounded the area of Heet in Anbar and destroyed two bomb-making factories used by the ISIL terrorists.
Also, Dozens of the Takfiri militants were killed in the aerial bombardments.
Earlier, the army troops intensified their offensive against the Takfiri group near the city of Ramadi and managed to take back the Morur district.
The army troops also seized control of the Anbar traffic police building in an area called Khamsa Kilometer near Ramadi. An army officer said ISIL terrorists were forced to withdraw from the building after a fierce fighting.
The Iraqi forces have tightened their noose around the terrorists in the Western city of Ramadi.
The latest developments came after Iraq's Ministry of Defense issued a statement on Saturday, saying that the army troops claimed the lives of 45 ISIL terrorists in Western Baghdad after storming the terrorists' hideouts.
Elsewhere in Iraq, 38 Takfiri militants were killed and 90 others captured in Salahuddin province, the statement added.
It added that elsewhere in Anbar province, Iraqi army units killed at least 16 ISIL terrorists in the Abu-Shehab neighborhood of the provincial capital Ramadi, 18 in the al-Kurma region and 20 others in the al-Qa'im area.
The ISIL Takfiri terrorists currently control shrinking swathes of Syria and Iraq. They have threatened all communities, including Shiites, Sunnis, Kurds, Christians, Ezadi Kurds and others, as they continue their atrocities in Iraq.
Senior Iraqi officials have blamed Saudi Arabia, Qatar, and some Persian Gulf Arab states for the growing terrorism in their country.
The ISIL has links with Saudi intelligence and is believed to be indirectly supported by the Israeli regime.