Iraq
Middle East
Iraqi Forces Repel Takfiri Attack West of Baghdad, Kill 15 Terrorists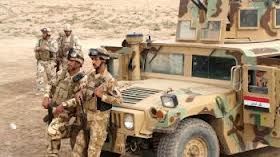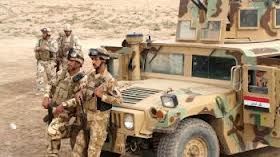 Iraqi forces killed at least 15 ISIL militants, including a commander, as they repelled an attack by Takfiri insurgents on a strategic town only 40 kilometers west of the capital Baghdad.
ISIL, the Takfiri group operating in Syria and Iraq, attacked Amriyat al-Fallujah at around 1:00 am (2200 GMT on Saturday), local police chief Aref al-Janabi told AFP.
Iraqi army forces"They attacked from two sides… The fighting lasted five hours," he said, adding that soldiers, policemen and tribesmen were fighting together to defend the town.
"Warplanes eventually engaged the insurgents and killed 15 of them," he said.
According to Janabi, the ISIL military leader in the nearby city of Fallujah — whom he named as Mullah Jassem Mohammed Hamad — was killed leading the attack.
A military intelligence officer at the operations command for Anbar province, of which Amriyat al-Fallujah is part, also reported the ISIL leader's death.
Unlike the restive city of Fallujah, which was out of government control, the smaller town of Amriyat al-Fallujah has held off.
"They tried to seize it because it has strategic importance. It is a main logistics road for the army and it is the link between Anbar and Karbala," the holy city south of Baghdad, Janabi said.
He said both sides were now in a standoff, with the Takfiris still holding positions north of Amriyat al-Fallujah.