Iraq
Iraqi forces retake several Fallujah areas from Daesh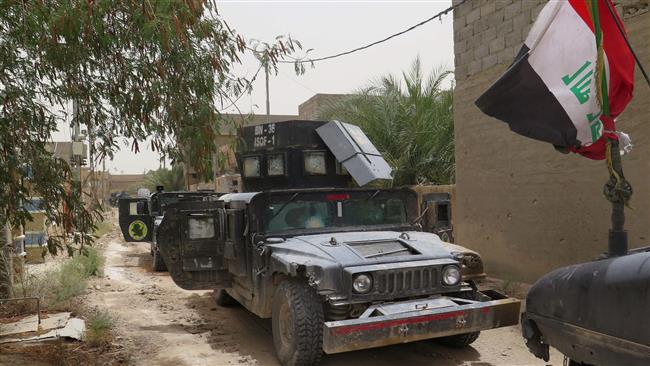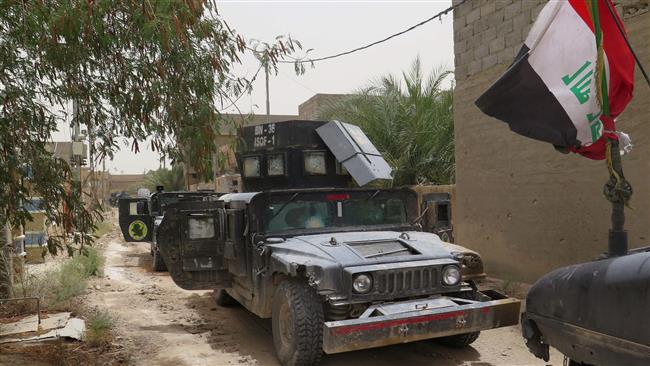 Iraqi government forces have managed to retake several areas in and around Fallujah from the Daesh Takfiri terrorist group as they are pushing toward the heart of the strategic city in the beleaguered western province of Anbar.
On Thursday, Iraqi security personnel wrested control of Nazzal district on the southern outskirt of Fallujah, located roughly 69 kilometers (43 miles) west of the capital Baghdad, Arabic-language al-Forat news agency reported.
A security source, who declined to be named, said the forces also arrested 27 Daesh extremists, mostly citizens of Arab countries and Western nationals, who had been holed up inside an underground tunnel dug beneath the area.
Iraqi security forces also searched residential buildings across the district, and recovered a considerable amount of medium-caliber weapons, explosive belts and documents containing classified information about future Daesh operations.
The Iraqi Joint Special Operations Command also announced that security forces took control over a road linking Nazzal to the Industrial District just east of Fallujah.
Federal Police Forces Commander Lieutenant General Raed Shaker Jawdat also said Iraqi rapid reaction forces wrested control of Jabil region as well as Street Sixty and Baghdad al-Hayawi Street in central Fallujah.
Additionally, Iraqi security forces successfully liberated Fallujah's southeastern districts of al-Khazr, al-Khazir and al-Salem.
The northern and western parts of Iraq have been plagued by gruesome violence ever since Daesh terrorists mounted an offensive in the country in June 2014.
The militants have been committing vicious crimes against all ethnic and religious communities in Iraq, including Shias, Sunnis, Kurds, Christians and others.
The Iraqi army, along with fighters from the Popular Mobilization Units, has been engaged in operations to liberate militant-held regions.