Iraq
Iraqi Forces Take Back 50km of ISIL-Controlled Territories in Anbar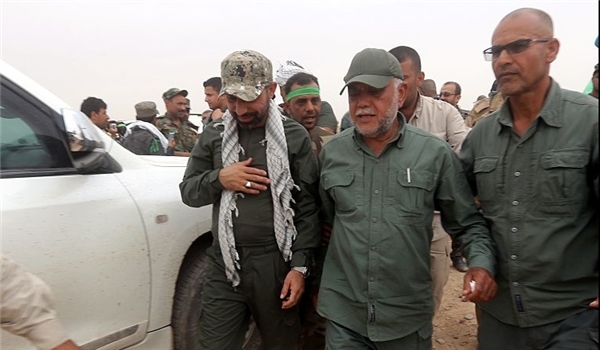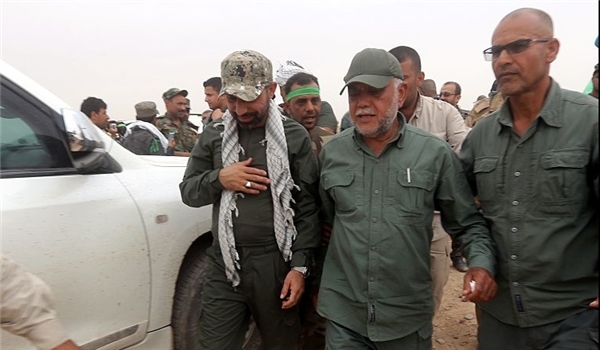 Secretary-General of the Badr Organization and commander of Iraqi popular forces Hadi al-Ameri announced that ISIL has lost control over an area of 50 sq/km in Anbar in the Western parts of the country.
"Over 50 square/kilometers of land has been freed in the first stage of the battles in Ramadi and Anbar," Ameri was quoted as saying by Iran-based Arabic-language Al-Alam news channel on Thursday.
Also other reports said that al-Hashd al-Shabi (the Popular Mobilization) forces have cleared almost 8,000 sq/km of Iraq's soil from the terrorists in Salahuddin province and North of Anbar province.
Head of Anbar Salvation Council announced on Tuesday that the Iraqi forces would soon win back control over the entire province.
"Many areas that the Iraqi security forces had failed to take back from the Takfiri terrorists have now been won back," Hamid Al-Hayes told FNA on Tuesday.
Al-Hayes reiterated that the developments of Anbar province are now moving in the interest of the Iraqi forces, and said, "The remarkable advance of the Iraqi forces signify that they will gain imminent victory in Anbar battle and seize back full control over the region from the ISIL."
On Saturday, the Iraqi forces made gains in their major offensive against the terrorist group.
Latest reports coming out of the city suggest that the army troops closed in on the city from three directions early on Saturday, laying a siege on the Takfiri group.
This is while the Iraqi forces also tightened their noose around the terrorists in the Northern Tharthar district.