Iraq
Iraqi Forces Win Back 10 Mosul Districts on Western Bank of Tigris River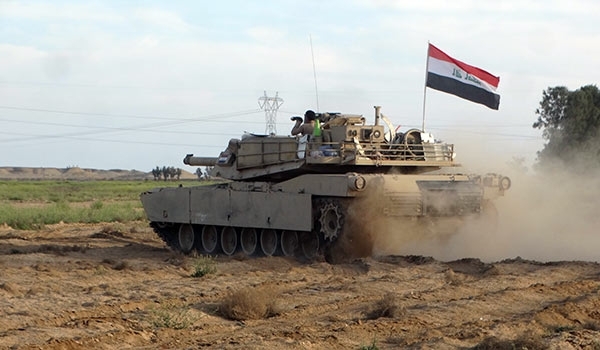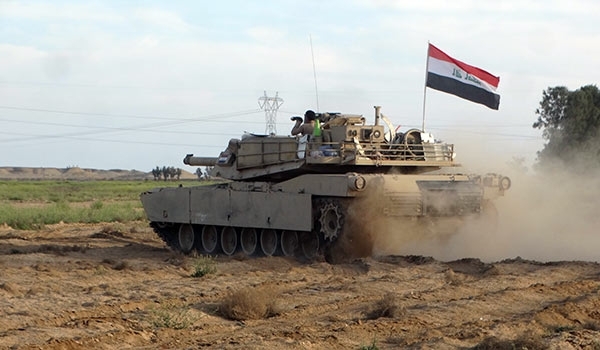 Commander of the Golden Brigade of Iraq's Counterterrorism Department Major General Ma'an al-Sa'adi announced that the country's joint military forces have seized back 10 districts in the city of Mosul on the Western bank of the Tigris River.
"The Iraqi forces have managed to win full control of 10 from the total number of 56 districts of Mosul city from the ISIL terrorists," the Arabic-language media quoted General al-Sa'adi as saying on Saturday.
The senior Iraqi commander, meantime, said that the Iraqi forces are now in full control of two-thirds of al-Arbajiyah and half of Qadsiyah strategic districts, adding, "The offensive continues to take full control of the two key districts."
Meantime, Commander of Iraq's Counterterrorism Department Lieutenant General Abdul Ghani al-Assadi announced that the Iraqi forces have arrested 60 ISIL terrorists during recent clashes with them.
"A sum of 60 ISIL terrorists had hidden among people, but they were identified and arrested," he said.
The official media page of the Iraqi army declared on Friday that the army had entered the strategic district of Qadsiyah after fierce battle with the ISIL terrorists.
"Iraqi forces entered the district from its Eastern corridor after launching a surprise assault this morning," Massdar quoted army's media page as saying.
In relevant remarks earlier on Saturday, General al-Assadi announced that the country's joint military forces have seized back several strategic regions in the Western flank of Mosul.
"We have liberated important regions on the Western side of Mosul and will fully take control of the region in the coming days," the Arabic-language media quoted al-Assadi as saying.
He reiterated that whatever has remained to be seized back is in the fire-range of Iraq's joint military forces and winning them back is very easy.
"The war in al-Qaddessiya region and before that the clashes in al-Zahra region proved to us that the ISIL has lost its capability to confront us," al-Assadi added.
Reports said on Wednesday that dozens of ISIL terrorists were reportedly killed during separate operations in and around Mosul as Iraqi government troops and their allies were tightening noose around the extremists controlling the Northern city.
Iraqi fighter jets, backed by those of the US-led military coalition, have hit ISIL's positions in Albu Seif village South of Mosul, located some 400 kilometers North of the capital Baghdad, leaving 40 of the terrorists dead.
Pro-government fighters from Popular Mobilization Units also launched an offensive against ISIL hideouts in Mawali village, situated about 20 kilometers West of Mosul, killing 22 terrorists.
Meanwhile, there were reports that heavy clashes were going on between Iraqi security forces and ISIL militants in Mosul's Eastern district of al-Zahra.
A local source, requesting anonymity, also said ISIL terrorists moved more than 80 families from the Eastern Mosul neighborhood of Faisaliyah to a Western district at gunpoint.
The source added that the displacement came as Iraqi soldiers together with their allied Popular Mobilization Units and Kurdish Peshmerga forces were making advancements in battles against ISIL militants in and around Mosul.
After months of preparation, Iraqi army soldiers, backed by volunteer fighters and Kurdish Peshmerga forces, launched an operation on October 17 to retake the strategic city of Mosul from the ISIL terrorists.
Iraqi Prime Minister Haider al-Abadi vowed that Mosul, Iraq's second largest city, would be fully recaptured by year-end.
The World Health Organization (WHO) announced on Tuesday that it has set up 82 "rapid response teams" to manage potential disease outbreaks, chemical exposure and other health concerns among people fleeing Mosul.
The UN agency said internally displaced persons from Mosul could face difficulties with water distribution and sanitation as a direct result of their growing numbers, warning that the risk of food- and water-borne diseases such as cholera is high.