Iraq
Iraqi Forces Win Back 13 New Villages in Kirkuk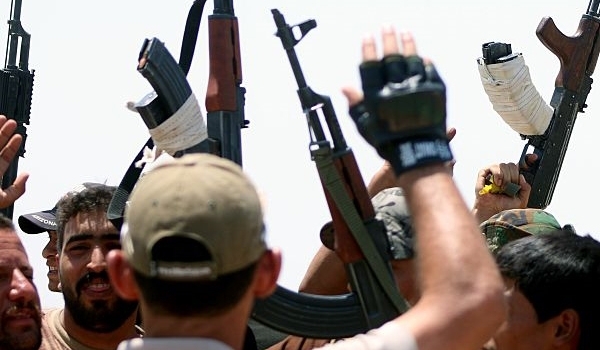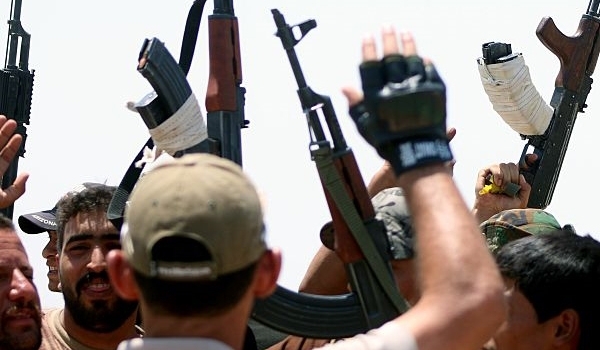 The Iraqi forces launched fresh military operations in the city of Kirkuk in Northern Iraq, and seized back over a dozen villages in heavy clashes with the ISIL Takfiri terrorists.
"The Iraqi forces regained control of 13 villages near the Kirkuk city," the Arabic-language al-Mada Press news website quoted a security source as saying on Wednesday.
The villages captured by the Iraqi forces were located in Al-Dabas and Al-Rayad regions near Kirkuk.
Iraq's popular Kurdish forces have joined hand to fully take control of the Southwestern pars of Kirkuk.
On September 13, the Kurdish Pishmarga forces, in a massive operation against the ISIL Takfiri terrorist strongholds in Northern Iraq, won back vast areas near Kirkuk and restored security to the international road which links Kirkuk to the Iraqi capital city of Baghdad.
"The Pishmarga operations forced the ISIL terrorists to retreat from at least 10 villages and their surrounding areas in Daquq (40 km South of Kirkuk), which also restored security to the Kirkuk-Baghdad international road," Commander of the ninth brigade of the Pishmarga Brigadier General Araz Abdel Qader said.
The Pishmarga have remained a bulwark against the ISIL expansion in Northern Iraq, ever since the militants attacked the Kurds in August last year, igniting a war in which some 1,200 Pishmarga have been killed, according to official figures.