Iraq
Iraqi Kurds repel ISIL militant attack near Arbil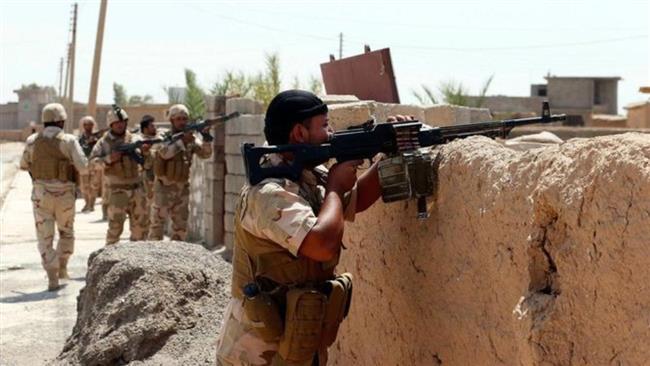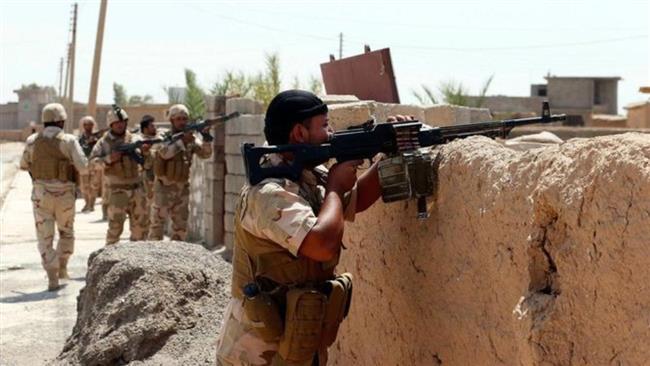 Iraq's Kurdish Peshmerga forces have repelled an attack by Takfiri ISIL militants southwest of the northern city of Arbil following hours of heavy fighting.
Kurdish commanders said Wednesday that their forces managed to force the militants back following an attack launched by the terrorists late last night.
The commanders added that Kurdish forces suffered a number of casualties, while many ISIL terrorists were also killed, particularly when airstrikes were conducted after the militants were forced back from the area.
The Takfiri group launched the attack from a number of directions late Tuesday near the towns of Gwer and Makhmour, located some 45 kilometers (28 miles) southwest of Arbil.
Iraqi Kurdish forces have been beefing up their operations near the ISIL-held city of the Mosul.
Earlier this month, the Peshmerga forces managed to drive out the terrorists from areas north of the flashpoint Iraqi city.
The gains in the areas around Mosul are believed to be aimed at allowing Iraqi troops to launch a ground military attack on the terrorists.
This is while the Peshmerga forces have also made advances in the south and southwest of the city of Kirkuk by recapturing several villages. The Kurdish troops drove the ISIL militants out of Maktab Khaled, Mulla Abdullah, Tal Ward, Meryam Beg and a number of other villages south of the city.
The ISIL started its campaign of terror in Iraq in early June 2014. The heavily-armed militants took control of Mosul before sweeping through parts of the country's Sunni Arab heartland.
Iraqi soldiers, police units, Kurdish forces, Shia volunteers, and Sunni tribesmen have succeeded in driving the terrorists out of some areas in Iraq.