Iraq
Iraqi Lawmaker Reveals US Role in ISIL Offensive against Hashd Al-Shaabi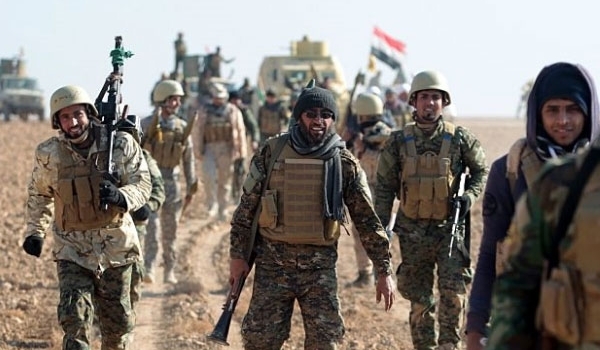 A senior Iraqi legislator disclosed on Thursday that the US forces played a role in the last night ISIL raid on a convoy of Hashd al-Shaabi in Northern Iraq which killed and wounded several popular forces.
Karim al-Aliwi, a representative of al-Bina coalition at the Iraqi parliament, was quoted by the Arabic-language al-Ma'aloumeh as saying that the US forces provide the ISIL with intelligence about Hashd al-Shaabi and Iraqi security forces' moves, noting that they want to induce the necessity for their deployment under the pretext of fighting against the ISIL.
The Arabic-language service of Sputnik quoted the Iraqi intelligence and security bodies as reporting that during the terrorist attack against Hashd al-Shaabi on Makhmour road in Mosul, 6 Hashd al-Shaabi forces were killed and 31 others were wounded.
Another senior Iraqi lawmaker had also disclosed last Monday that the US army troops and warplanes were preventing Hashd al-Shaabi from getting close to the country's borders with Syria.
"The US troops stationed along Iraq-Syria borders have blocked the access of Hashd al-Shaabi forces from nearing that region through air and ground cover," Member of the Iraqi Parliament's Security Committee Ali Jabbar was quoted by al-Maloumeh as saying.
He underlined that the US considered Hashd al-Shaabi as a big threat to its plots in Iraq, and said that the US army troops were exerting pressure on the Iraqi government to prevent Hashd al-Shaabi from getting close to the border with Syria or to prevent them from targeting the ISIL movements in the Baghouz region.
This comes as a security force had earlier revealed that the US army troops backed by the US helicopters have used al-Ramaneh region along Iraq-Syria borders in Western al-Anbar to conduct reconnaissance operations.