Iran
Iraq
Leaders of Ummah
Middle East
Qasem Suleimani
Saudi Arabia
Iraqi parliament urges shutdown of zionist Saudi TV channel's office after insult to late PMU cmdr.
The Iraqi parliament has called for the closure of the office of Saudi-funded TV channel MBC after it insulted late Hashd al-Sha'abi commander Abu Mahdi al-Muhandis.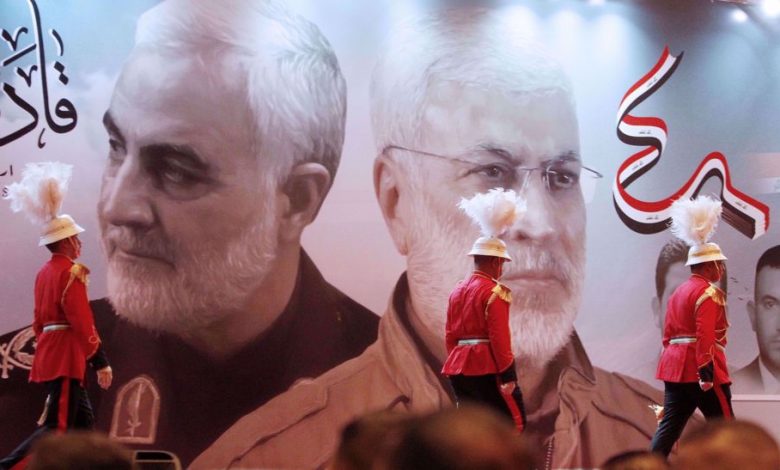 In a statement on Friday, the Iraqi Parliament's Communications and Information Committee said the MBC office in Iraq must be shut down unless it apologizes for insulting the former deputy commander of Iraq's Popular Mobilization Units (PMU) – better known by its Arabic name Hashd al-Sha'abi.
The statement described al-Muhandis as a national icon and warrior, and said Saudi-funded news institutions with sectarian attitudes must not be allowed to insult such Iraqi figures.
"This channel has in recent years insulted Iraqi figures in different ways, and this time it has gone as far as levelling accusations against a national figure, the martyred commander Abu Mahdi al-Muhandis," the statement added, according to Iraq's Al-Ahad TV channel.
In reaction to the Saudi TV channel's insult, the PMU also filed a lawsuit against MBC, urging Iraqi regulatory bodies to take action against such deceptive media offending top Iraqi commanders.
A statement released by the office of PMU chief Falih al-Fayyadh described Abu Mahdi as a hero who spent his entire life on fighting against terrorism and liberation of Iraq.
It also referred to MBC's insult as part of biased propaganda against the commanders of Iraq's victory on Daesh.
The statements came after MBC claimed in a report that Abu Mahdi was supporting terrorism in Iraq before being assassinated in a US drone attack in January along with top Iranian commander Lieutenant General Qassem Soleimani.